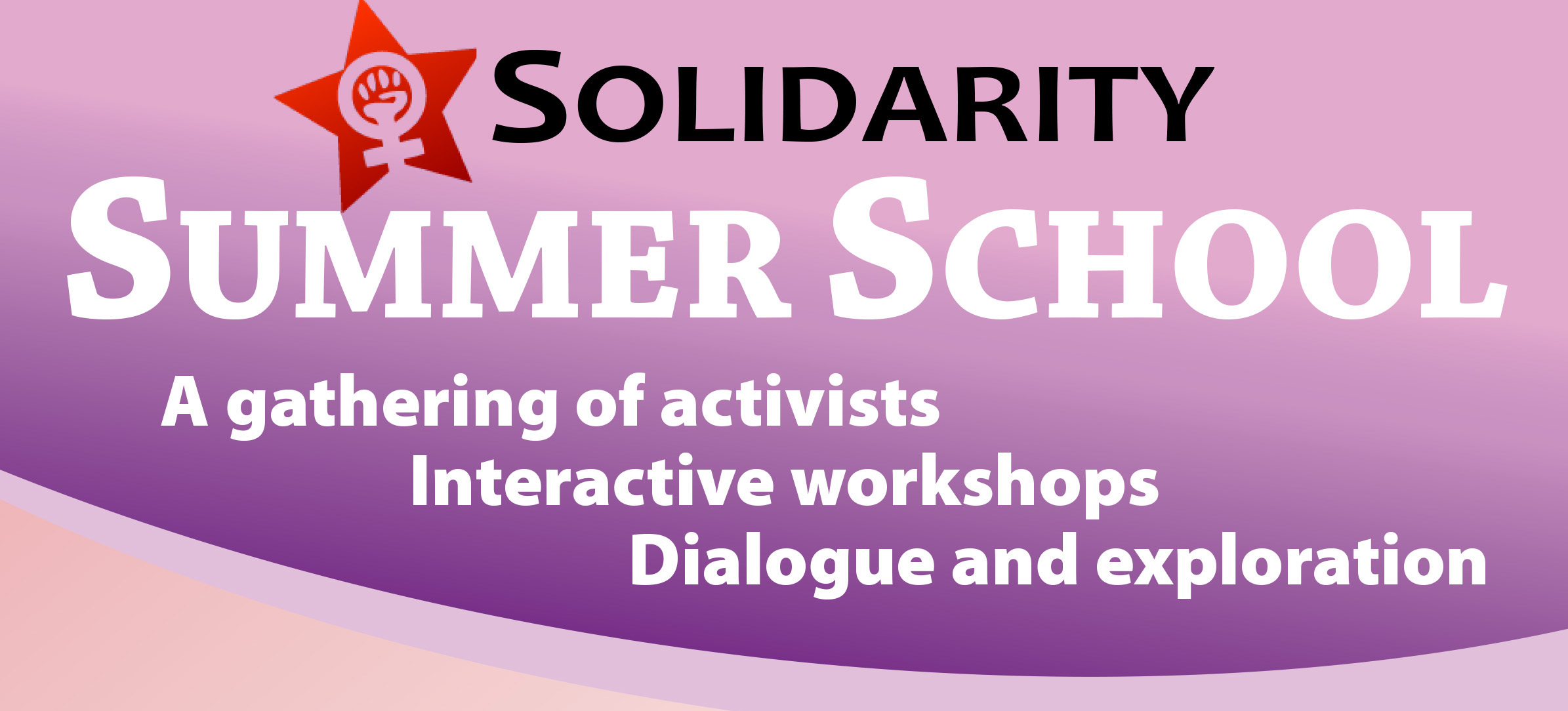 Solidarity's 2017 Summer School will be July 26-28 in Chicago, IL!
Download the summer school flyer here.
From Black Lives Matter to the Women's March, from Standing Rock to the People's Climate March, from the Fight for Fifteen to Immigrant Workers' Rights, resistance is growing across the U.S. and Socialism is an idea whose time has come. At the Solidarity Summer school, activists engaged in these resistance struggles will gather to learn from each other in interactive workshops, classes, and informal discussion. This year's school will be in Chicago, at the University of Illinois – Chicago, from the afternoon/evening of Wednesday, July 26 through the evening of Friday, July 28.
Topics covered at this year's Summer School will include the following (see the program page for more details):
| Socialism from Below | Socialists in Movements |
| --- | --- |
| Socialist feminism today | Migrant justice and sanctuary movements |
| A rank and file strategy for labor | Native American sovereignty struggles |
| Socialism and national self-determination | Palestine solidarity and movement repression |
| What kind of socialist organization(s) do we need? | Local and independent politics: socialists and elections |
| Socialist politics 101 | Radical visions for housing justice |
| Contesting neoliberalism in Latin America | Ecosocialism, extractive industry, and just transition |
More details about content and schedule will be available soon. In the meantime, you can visit solidarity-us.org/summerschool2015 to see more detailed information from a previous summer school and get some idea of what to expect. You can contact us with any questions or comments at info@solidarity-us.org.