Dianne Feeley
April 23, 2019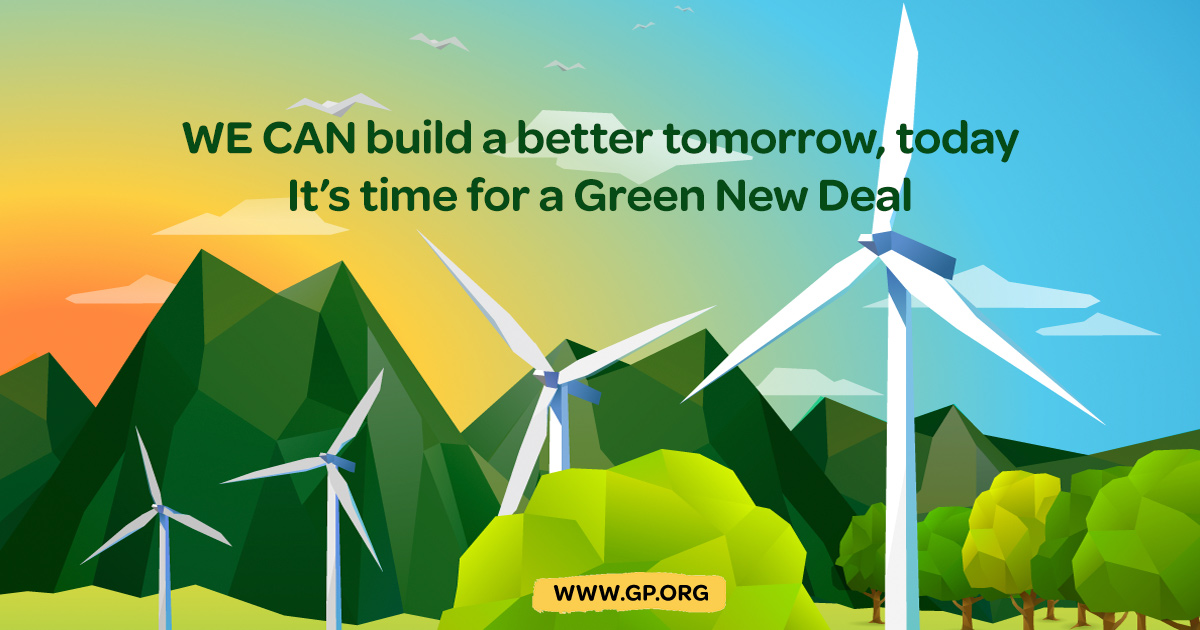 THE GREEN NEW Deal resolution introduced into Congress by Representative Alexandria Ocasio-Cortez and Senator Ed Markey is a manifesto that has changed the terms of the debate over the country's future. Cutting through the Trump administration's denials about who is responsible for the extreme weather we already face, it unites the issues of climate change with that of eroding workers' rights, racism and growing inequality. (At the end of March, the Senate voted against the GND in what has been called a ceremonial stunt.)
The resolution affirms the overwhelming scientific consensus that these are human caused. Further, since the United States is responsible for a disproportionate amount of greenhouse gas emissions, it demands that this society must take the lead in "reducing emissions through economic transformation."
Noting that climate crisis is just one of many crises we face, it points to declining living standards, wage stagnation, a large racial divide and gender gap. It states that we now have the greatest income inequality since a century ago. It then proposes a 10-year national mobilization to tackle these issues comprehensively. But in offering a way forward, the details are nonetheless vague.
Corporate politicians ranging from centrist Democrats to the Republican establishment have commented that the proposal is too broad, too expensive, too utopian. Trump labelled it socialist and therefore "un-American."
A video posted by Sunrise, the group pushing for passage of the Green New Deal resolution, shows an exchange between Senator Dianne Feinstein (D-CA) and a group of 14-17 year olds.
When told that scientists have given us a decade to drastically cut carbon emissions, she replied "Well, it's not going to get turned around in ten years."
Feinstein then lectured them about the art of the possible. They responded by pointing out they would be living with the consequences of a devastated planet. The video of...