September 13, 2022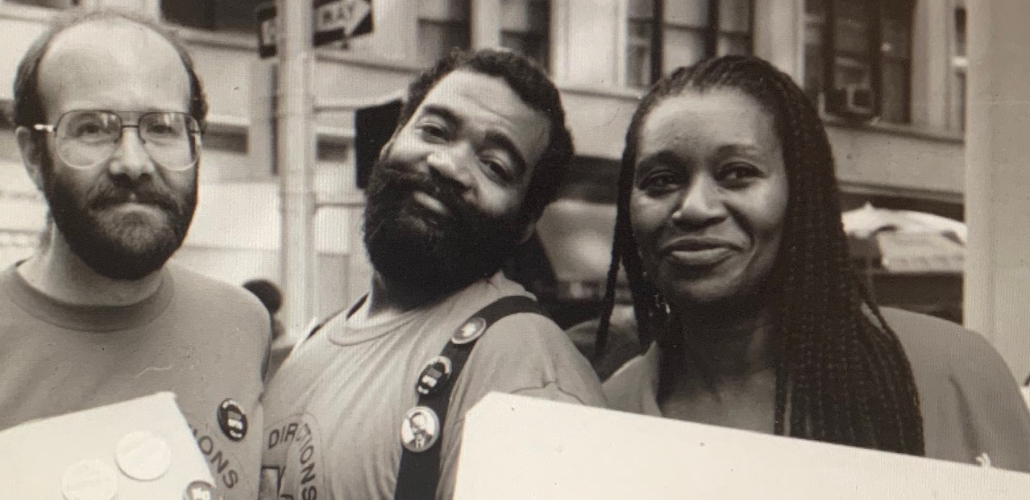 Tim Schermerhorn—subway train operator, rank-and-file activist, union militant and officer, socialist, troublemaker, Labor Notes board member, son, husband, father, grandfather, and my dear friend and comrade—died this week.
Tim was hired by the New York City Transit Authority in 1982. As a founder of the Hell on Wheels newsletter in 1984, and later the New Directions caucus, he was central to building the confidence and organization of the generation of transit workers hired after the 1980 transit strike.
He ran for president of Transport Workers Union Local 100 in 1988 to get our ideas about union power and democracy out to the membership. He didn't expect to win and he wasn't disappointed when he didn't. But he did win among the subway crews and was elected to be a Vice-Chair of the Train Operators Division.
He ran for local president three more times, increasing his and New Directions' vote each time, until he received 49.5 percent in 1998 . In 2000, the New Directions slate won the top positions in the local but the caucus had chosen a different candidate for president. Tim was elected VP of Rapid Transit Operations, the subway crews.
Tim attended Brooklyn Tech in the early 1970s and was part of fights to defend New York's hospitals and schools against austerity during those years. Tim's father had been a transit worker and part of the Black-led movement to reform the union in the 1960s. Tim sometimes talked about going with his father to the picket lines during the union's big strike in January 1966.
INSTANT CREDIBILITY
Those roots in the union, and in Brooklyn, served Tim well once he became a transit worker himself. When campaigning with him, we couldn't enter a crew room without there being someone who knew his dad or knew Tim from school or a campaign to keep a hospital open—who would then speak up for him. In its early days, he gave New Directions instant credibility.
Combine this with the fact there was no one better than Tim at holding...