Steve Downs
July 18, 2022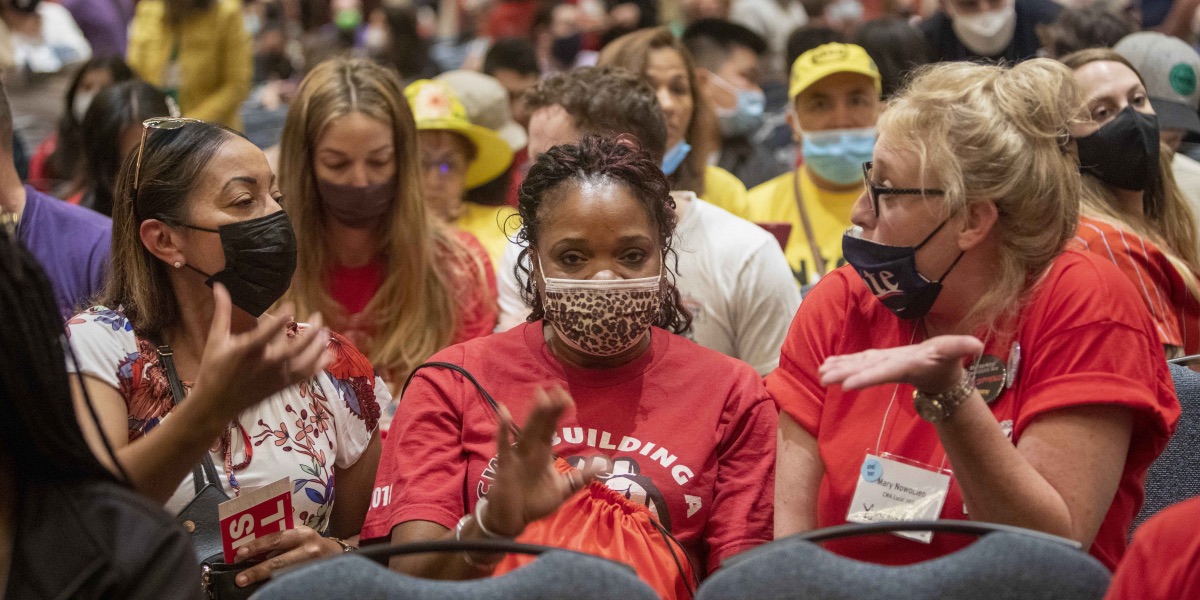 The rare planetary alignment in mid-June was accompanied by the equally rare alignment of the AFL-CIO convention and the Labor Notes conference. It's not often there is the opportunity for such direct comparison of the top leadership and activist base of the labor movement.
The AFL-CIO met from June 12-15 in Philadelphia. The theme of the convention was "Organize and Rise." Delegates elected a new leadership (Liz Shuler as president and Fred Redmond as secretary-treasurer), held discussions on a range of issues, and approved goals.
In her prepared remarks, President Shuler announced the establishment of a Center for Transformational Organizing, comparing this to how the AFL "invested to create the CIO for industrial organizing in the 1930s."
"And here's the bottom line," she announced: "In the next 10 years, we will organize and grow our movement by more than one million working people. Together. All in. One, single, transformational goal.
"How's that for a goal?" The delegates cheered.
Well, since you asked, that's a bad goal. It falls way short of what is needed. If the AFL-CIO meets this goal, it wouldn't even keep up with the growth in the size of the workforce. It would fail to increase the percentage of workers represented by unions.
Transformational indeed. Shuler might as well have gotten up in front of the delegates and said, "We have a plan to stagnate!" But how many people would have cheered for that?