Against the Current Editors
October 24, 2019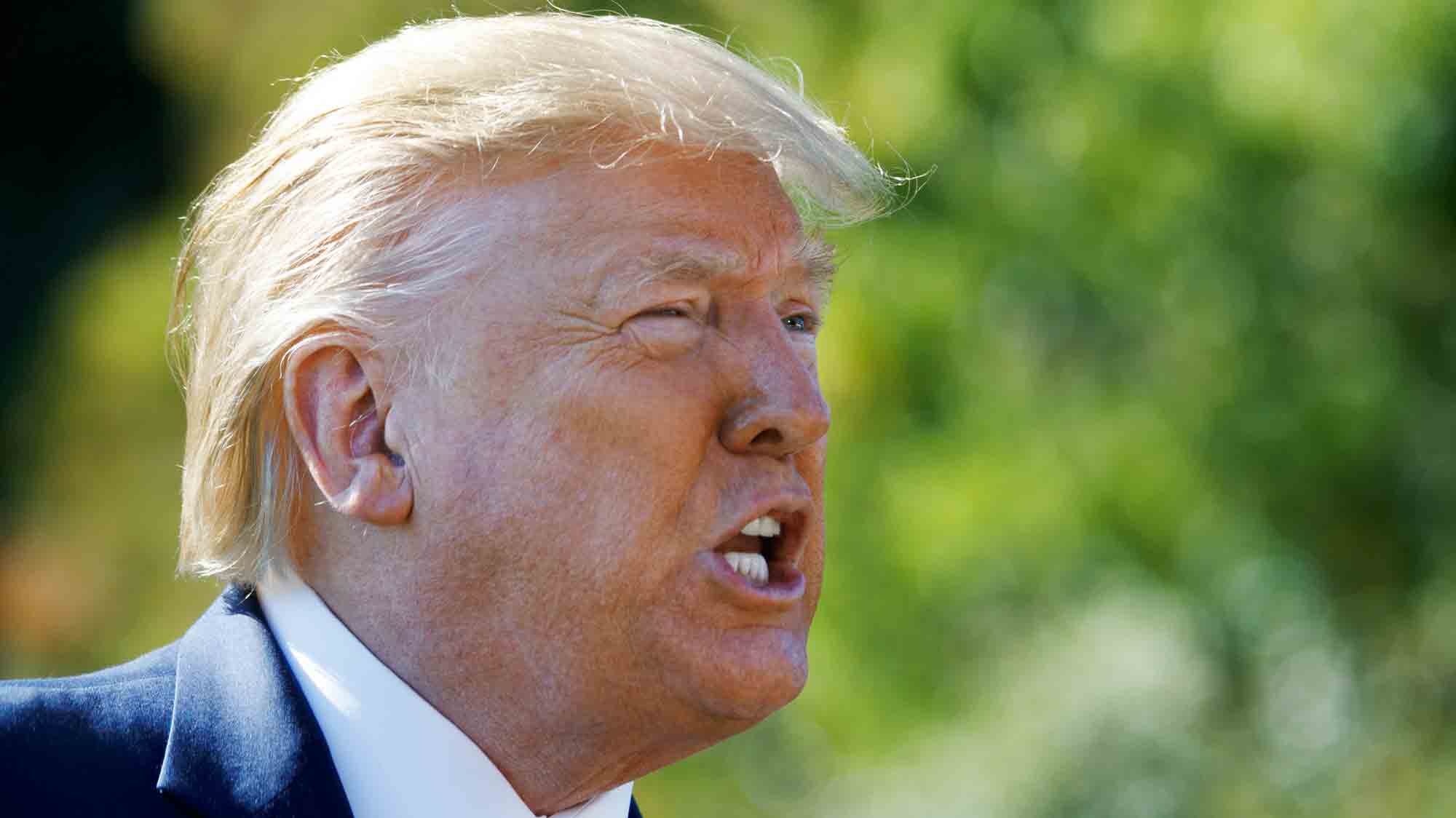 Donald Trump is the first modern politician who's used the U.S. presidency — as everyone knows, since the liberal media, punditry and presidential historians repeat it on a daily basis — to brazenly solicit a foreign regime's intervention for his personal benefit in electoral politics. It's a damning indictment of the "big twit" in the White House. It also happens to be false. The notorious precedents aren't even secret anymore: Richard Nixon and Ronald Reagan, in their election campaigns, pulled the kind of tricks that Trump did with Russia in 2016.
During the 1968 campaign, Nixon reached out to the government of South Vietnam to ensure that outgoing president Lyndon Johnson's attempts at a last-ditch peace agreement would fail. Known as "the Chennault affair" for the rightwing operative Anna Chennault who carried it out, the full story is told by John A. Farrell ("When a Candidate Conspired with a Foreign Power to Win an Election," www.politico.com, August 6, 2017). Indeed Nixon won that election, and the war would last another seven years, inflicting even more death and devastation on Vietnam than between 1962 (when John F. Kennedy began the secret bombing of South Vietnam) and the upheaval of 1968.
Fast forward: Reagan's 1980 campaign contacted the rulers of the Islamic Republic of Iran to ensure that U.S. diplomats held hostage in Iran would not be released until Jimmy Carter's presidency was done. As if hiding in plain sight, the story is laid out by Kai Bird ("Some 'Conspiracy Theories' Turn Out to be True," Los Angeles Times, June 20, 2017).
Indeed, in a theatrical gesture the hostages in Iran were released on the day of Reagan's 1981 inauguration. Shortly thereafter Reagan's operative William Casey, installed as CIA director, authorized Israel to sell military equipment to Iran — a forerunner of the "Iran -Contra" clandestine sale of U.S. weapons to Iran, with the proceeds secretly allocated to fund the murderous...