Solidarity National Committee
March 18, 2020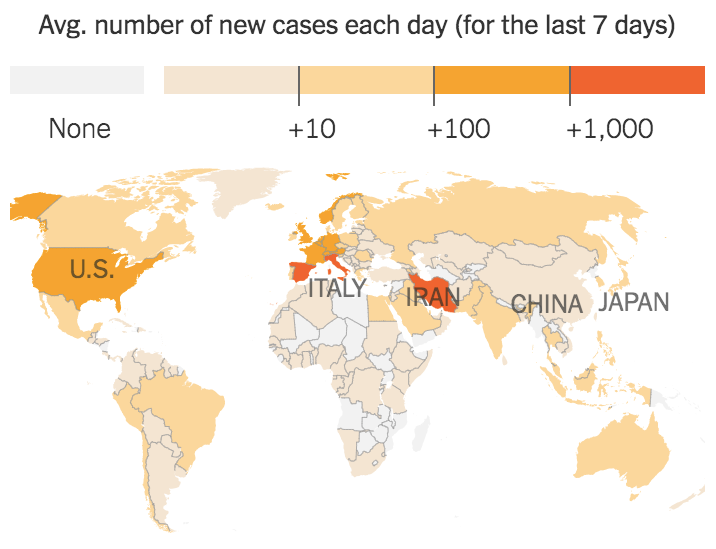 The global coronavirus outbreak is not (fortunately) the end of civilization, nor is it (unfortunately) the end of capitalism. It is, however, a very deep systemic crisis with interlocking public health, environmental and economic dimensions — and reveals the need for a profound social transformation both in the United States and internationally.
On a global level, it seems highly likely that the panoply of viral diseases that human beings confront — from the old ones like the common cold, seasonal flu and measles to the newer H1N1 flu, SARS, MERS, HIV, Ebola and now "novel coronavirus" originated — either in the distant past or recently, with viruses jumping from animal to human hosts. In today's world system, the intrusion of human populations into animal habitats is ever increasing — in Asia, in Africa, in the Amazon and in North America too. This reality, along with the rapidity of international travel, makes such transfers more frequent and their dispersal much faster.
These facts throw into sharp relief the deadly deficiencies of existing medical systems. We can begin of course in the USA, with tens of millions of uninsured people and many more inadequately insured who can't afford co-pays and deductibles (especially when they're suddenly thrown out of work). It's entirely true that the choice, as a new slogan puts it, is "healthcare for all or coronavirus for all." The absolute minimum that's required to meet such a crisis is single-payer universal health insurance. In the absence of Medicare for All and guaranteed paid sick leave, hastily improvised half-solutions are being announced or legislated that inevitably have all kinds of gaps and inadequacies.
In reality, though, the global crisis reveals deeper shortcomings in medical systems. Even in countries with universal health care — take for example the cases of Italy and Canada — all too often their systems, however vastly superior to the mess in the United States, are embedded in a regime of "neoliberal" capitalism where social budgets and services are slashed…