Clément Petitjean
February 21, 2019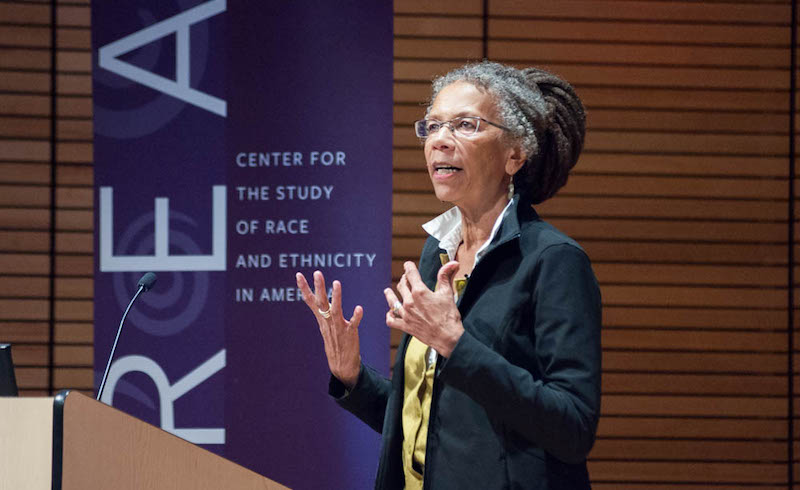 Clément Petitjean: In Golden Gulag, you analyze the build-up of California's prison system, which you call "the biggest in the history of the world." Between 1980 and 2007, you explain that the number of people behind bars increased more than 450%. What were the various factors that combined to cause the expansion of that system? What were the various forces that built up the prison industrial complex in California and in the US?
Ruth Wilson Gilmore: Sure. Let me say a couple of things. That description, the biggest prison building project in the history of the world, I actually found in a report that was written by somebody whom the state of California contracted to analyze the system that had been on a steady growth trajectory since the late 1980s. So it's not even my claim, it's how they themselves described what they were doing.
So what happened is that the state of California, which is, and was, an incredibly huge and diverse economy, went through a series of crises. And those crises produced all kinds of surpluses — including workers, who were laid off from certain kinds of occupations, especially in manufacturing (not exclusively but notably). It produced surpluses of land. Because the use of land, especially but not exclusively in agriculture, changed over time, with the consolidation of ownership and the abandoning of certain types of land and land-use. It produced surpluses of finance capital. And this is one of the more contentious points that I do argue, to deadly exhaustion. And that is to say that while it might appear, looking globally, that the concept of surplus finance capital, at that time, in the early 1980s, seemed absurd, if you look locally, and see how especially investment bankers who specialized in municipal finance, which is to say selling debt to states, were struggling to remake markets — then we can see a surplus at hand.
And then the final surplus, which is kind of theoretical, conjectural,...