Johanna Brenner
Posted June 2, 2023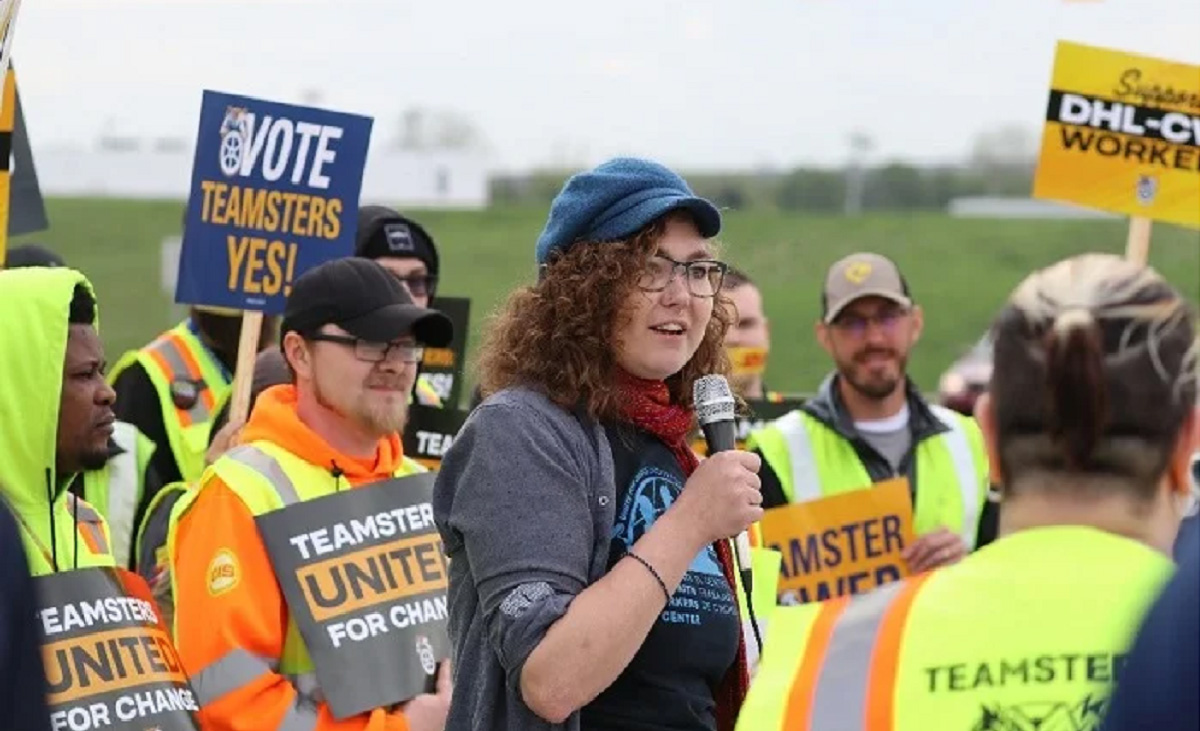 Back in the day, newly-minted socialists, recruited from the student movement of the 1960s, determined that the best place to organize the working class was at the workplace — not as paid union organizers but as rank and file workers. That rank and file project has a long and proud history with many real successes and also, unfortunately, significant defeats. Labor Notes, founded in 1979, was and continues to be a stalwart foundation for what we called "putting the movement back in the labor movement." An organized and militant labor movement was understood to be the foundation for building socialism from below in the working class.
For the following three decades, as corporate capital restructured the U.S. economy, hollowing out the cities and industries that had been at the center of the rank and file project, as "socialism" continued to be a dirty word politically, as young people mostly turned away from the left (with some important exceptions like United Students Against Sweatshops and the global justice movement), the stream of young radicals entering into working-class jobs for rank and file organizing ran dry. Even so, there were important victories — as when rank and file caucuses gained power in the Chicago and Los Angeles teachers unions and led strikes that inspired a new militancy among teachers around the nation. Still, the hardy stalwarts who kept the rank and file flame alive often wondered if and when the situation would turn around.
As we all know, the 2016 election and the Sanders campaign lit a fire that continues to burn. Young people are identifying with socialism, thinking again of themselves as working-class organizers, and looking for ways to connect their socialist politics to workplace organizing — revitalizing existing unions and organizing new industries. Some veterans of that first rank and file project and some labor lefties who stayed with the push for militant unions through the lean years have come together to organize a rank and file project for this next generation of radicals…
Webzine
Kristian Williams
Posted May 26, 2023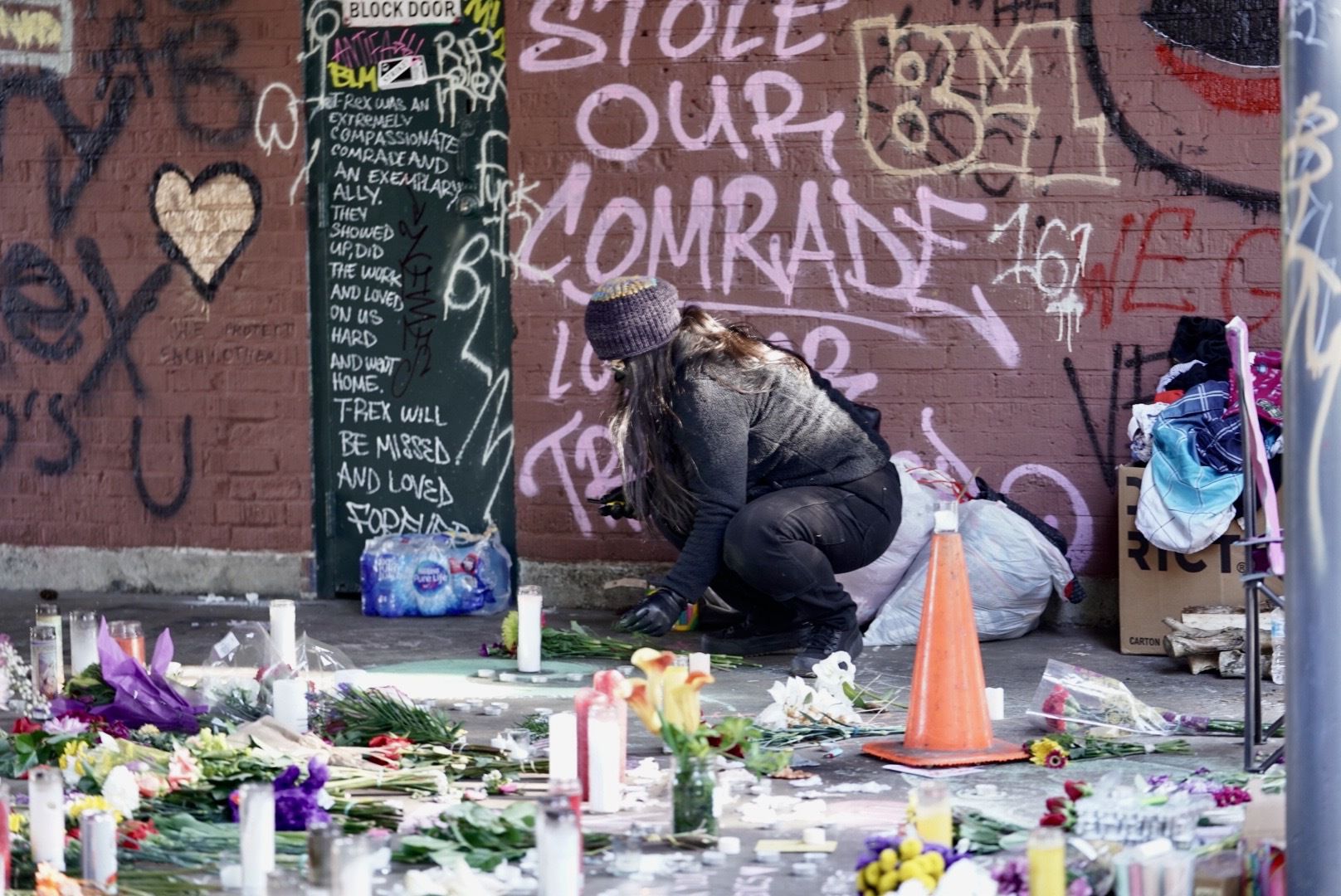 Police Lies Facilitate Racist Violence (1)
BENJAMIN SMITH IS going to die in prison. On April 18, Benjamin Smith was given a life sentence after pleading guilty to murder, attempted murder, and assault following his shooting of a group of unarmed women in Portland's Normandale Park. Every indication is that the February 2022 attack — …
Iranian Teachers Coordinating Council
Posted May 17, 2023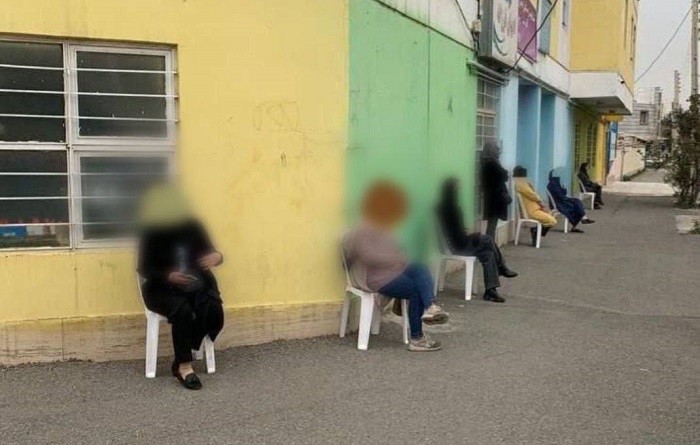 AT THE HEIGHT of the street presence the Iranian Teachers Coordinating Council held rallies and marches in more than 30 cities. The statement's full title is Urgency of organizing popular safety committees to defend students against chemical attacks, through human chain protection around the schools….
David Finkel
Posted May 17, 2023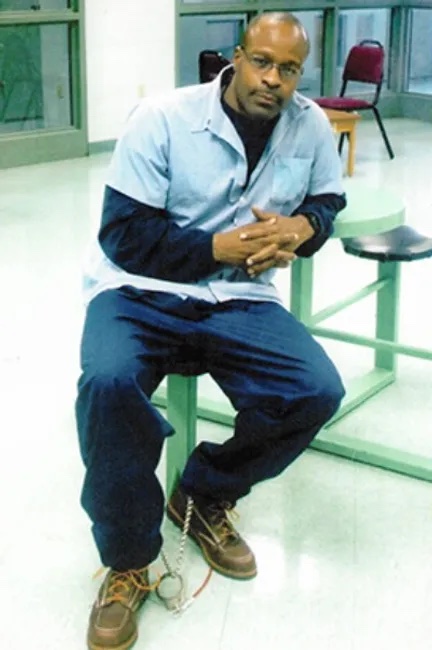 Going forward, I would once again have to grope my way through darkness, in search of truth, understanding, and forgiveness. But I would not go quietly into that dark night as so many others had done. No, I would find a way to rise to the occasion. I would write my story. I would reach into the pain of my experience and share the shame that comes along with being poor, unequal, and despised. And I would tell of the unexpected victories, the deep and daunting discoveries, and more. In short, I…
Posted May 11, 2023
May 5, 2023
May 5th is the second day of the strike of Oakland teachers and those in support services, involving over three thousand members of the Oakland Education Association (an affiliate of the California Teachers Association and the National Education Association, the largest union in the US). The 111 school sites were technically open, but with no attempt at instruction for the 34,000 students; reports had only a handful of students showing up, with administrators doing some…
Malik Miah
Posted May 9, 2023
HOLLYWOOD FILM AND TV writers went on strike on May 1 demanding a living wage and job security. Writers Guild of America (WGA) picket signs went up outside major studios and shut down late-night TV shows, forcing the industry to run previously taped programs…./p>
Malik Miah
Posted May 4, 2023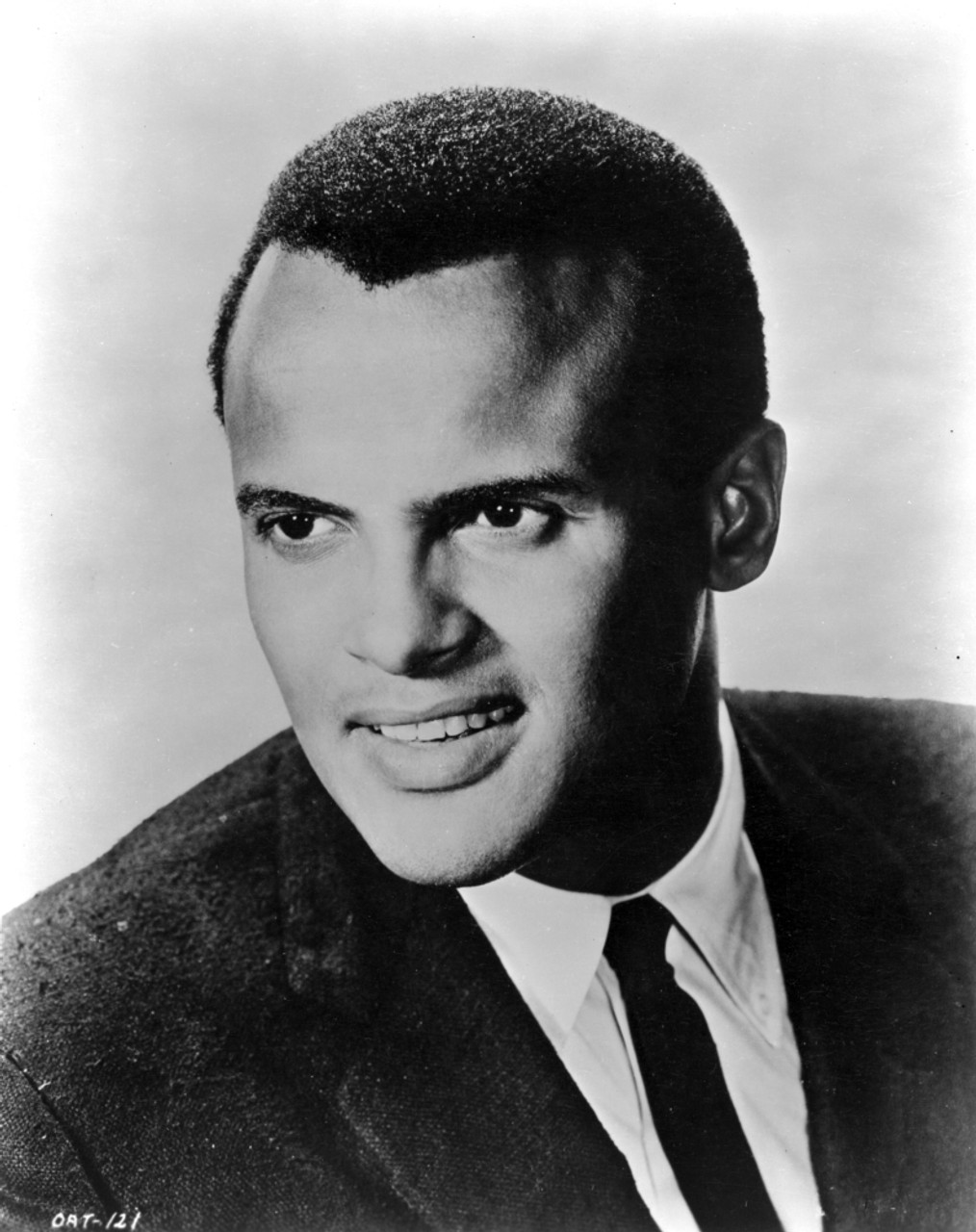 "Young people need to be more rebellious." –Harry Belafonte
THE REMARKABLE AND outstanding Harry Belafonte died on April 25 in his New York City home at the age of 96. He lived a full life as a political activist for civil and human rights, and was known by millions as a popular singer, actor and creative entertainer.
In the 1950s no one, Black or white, was more known and with greater impact that Harry Belafonte. He set the path for other African Americans in the acting and film…
Anarcho-Communist Militant Organization
Posted May 4, 2023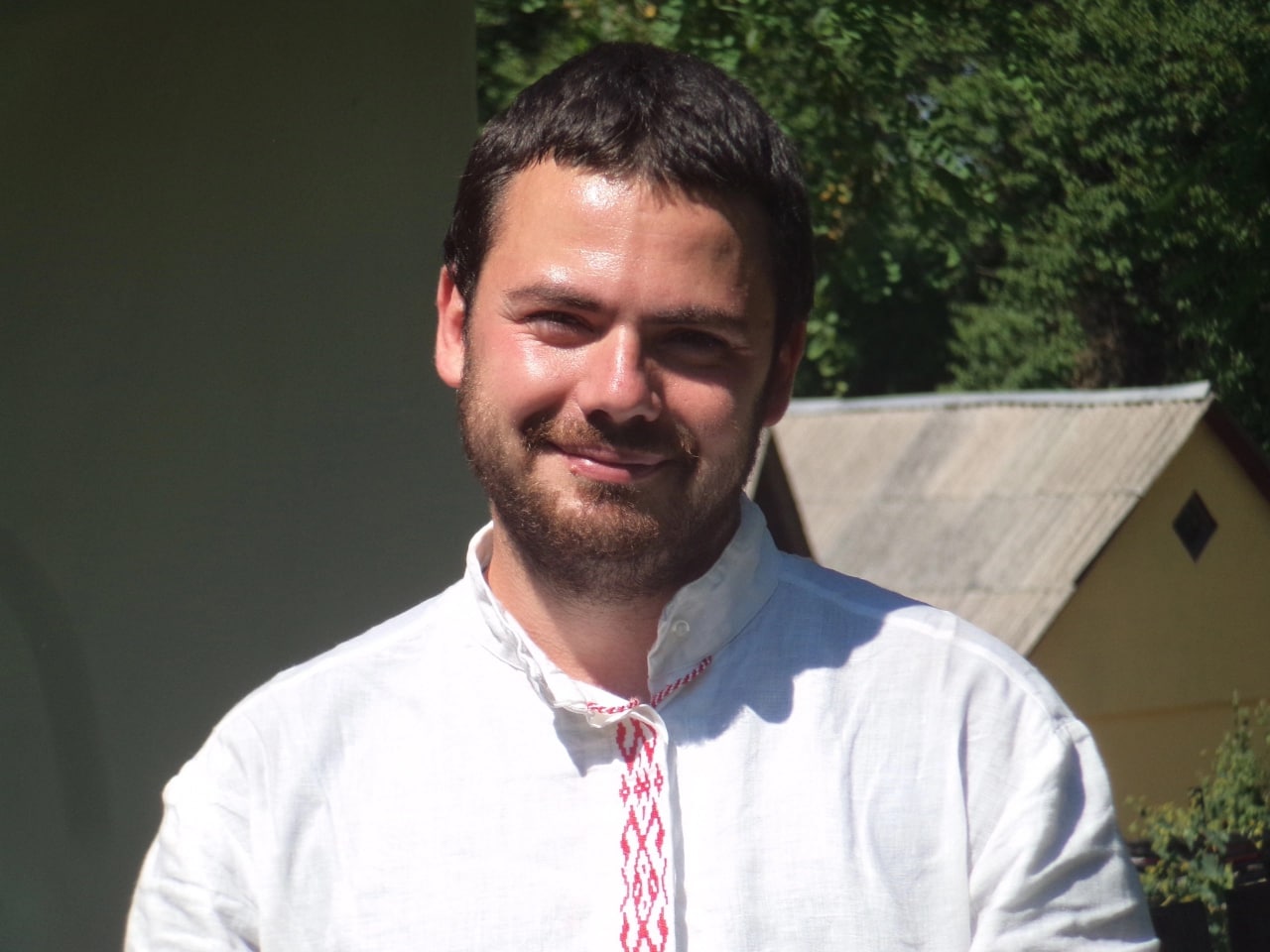 My name is Dmitry Petrov, and if you read these lines, then most likely I died fighting against the Putin's invasion of Ukraine.
I am a member of the Combat Organization of Anarcho-Communists (BOAK), and I will still remain this after my death. The BOAK is our brainchild, born of our faith in an organized struggle. We managed to carry it on different sides of state borders.
I tried my best to contribute to the victory over dictatorship and to bring the social revolution closer. And I am proud of…
Folko Mueller
Posted May 2, 2023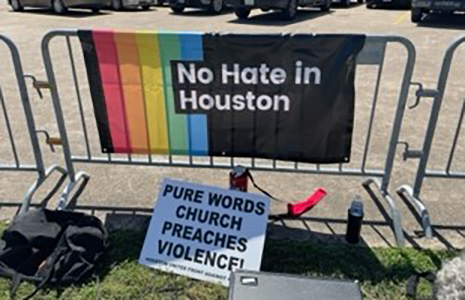 Dispatches from the Community
It seems that modern American Fascism will come in the guise of Christian Nationalism. This is evident from the latest Supreme Court attacks on reproductive rights down to what's happening on the streets. In the U.S., we will thus have to fight the sword and the cross, which is precisely the logo of a local hate church by the name of "Pure Words."
The church is part of the New Independent Fundament Baptist movement, a network of about thirty churches that is openly…
Suzi Weissman interviews Yoav Peled
Posted April 29, 2023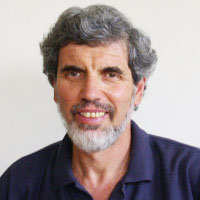 THIS INTERVIEW WITH Yoav Peled was conducted April 5, 2023 by Suzi Weissman for Jacobin Radio, broadcast on KPFK radio in Los Angeles. It has been edited for publication here. As protests and polarization continue, updates on the evolving Israeli political crisis and events in Israel-Palestine are available at the valuable online publication +972.
Suzi Weissman: Half of Israel took to the streets, shutting down their workplaces on Monday, March 27….
Suzi Weissman interviews Sebastian Budgen
Posted April 28, 2023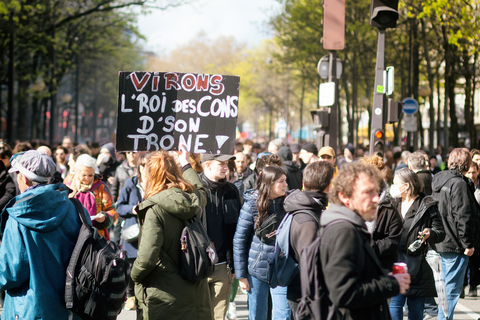 ON MAY DAY 2023, France will explode in demonstrations against the authoritarianism of the Macron government and its undemocratic passage of a bill that raises the work life of the majority of French people by two years. Here is a edited version of an April 5, 2023 interview from Jacobin Radio that provides an overview and analysis of the current political crisis, with Suzi Weissman interviewing Sebastian Budgen. In France, President Macron has imposed a deeply unpopular pension reform by resorting…