Johanna Brenner
February 18, 2021
A union organizing drive at Amazon's new fulfillment center (BMH1) in Bessemer, Alabama, a majority Black and working-class city adjacent to Birmingham, began in the late summer of 2020, when a handful of workers, fed up with stressful working conditions, intrusive monitoring and lack of safety during the pandemic, contacted the Retail Wholesale and Department Store Union. The union has a high profile in the region, where it has organized poultry workers, many of whom are African American, as are around 85% of the BMH1 workers, and over the last year publicly and successfully protested unsafe working conditions at poultry plants. The union had trained unionized poultry workers for a campaign to organize more poultry processing plants. But when Amazon workers contacted the union, RWDSU pivoted to bring those poultry workers to the Amazon fight.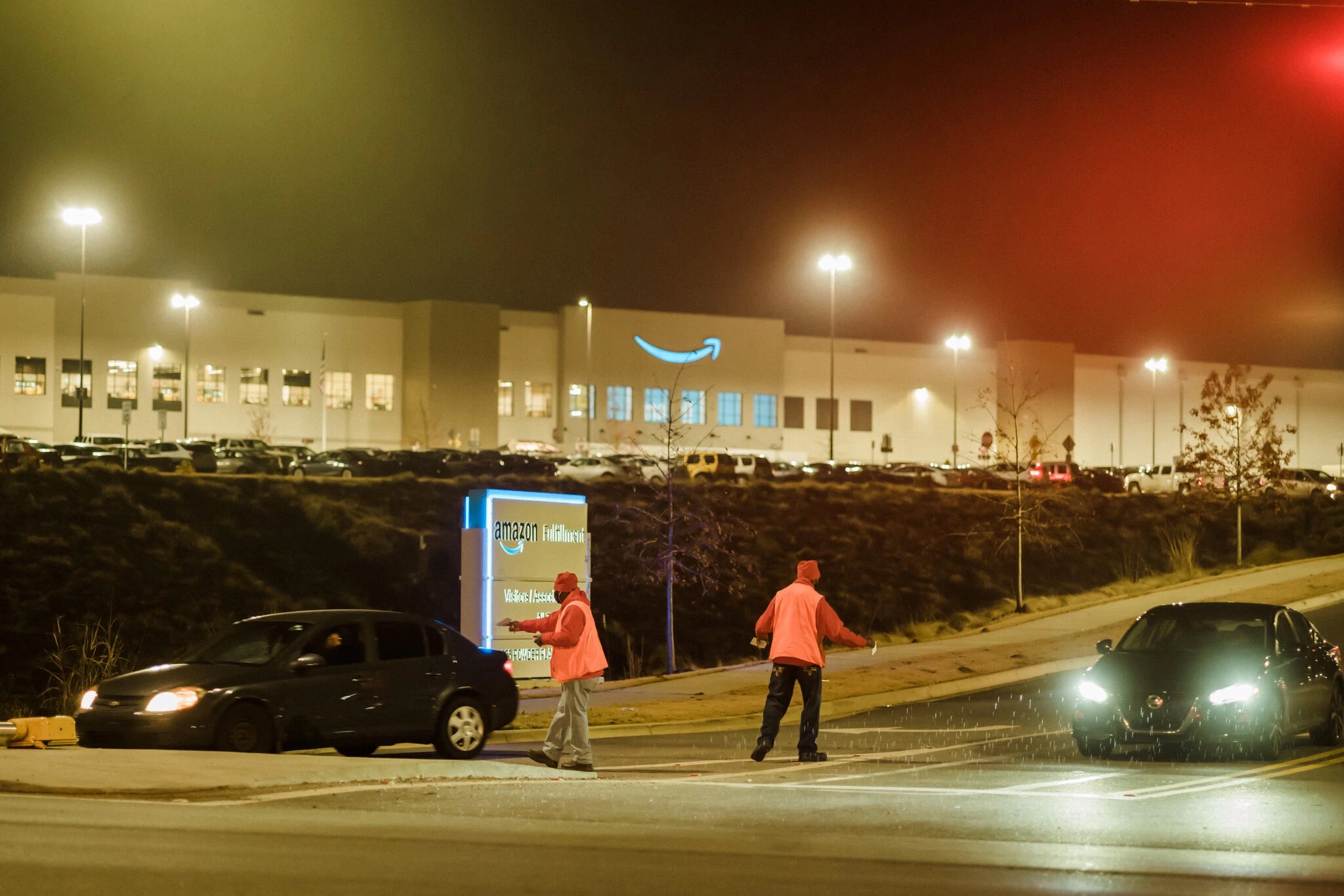 From the beginning, Amazon mounted a massive anti-union propaganda campaign that included mandatory captive audience meetings, an anti-union website, and posters and stickers throughout the plant, including in the bathrooms. To guide its intimidation effort the company hired Morgan Lewis, the largest union-busting law firm in the country. Amazon's major claim is that workers will have to pay high dues; but the dues are not high relative to the benefits, and Alabama is a so-called "right-to-work" state, so dues-payment is not compulsory.
The union on the other hand is highlighting the benefits of a union contract that provides "just cause" employment--a grievance procedure and arbitration-- as well as safer working conditions and regulated break times, offering protection against Amazon's hated "time off task" system through which workers can be punished for taking breaks and failing to meet quotas that change from day to day.
In spite of Amazon's efforts, by November, more than 2,000 workers (out of close to 6,000) had signed cards, and the union filed for an election with the National Labor Relations Board…