Solidarity Summer School 2017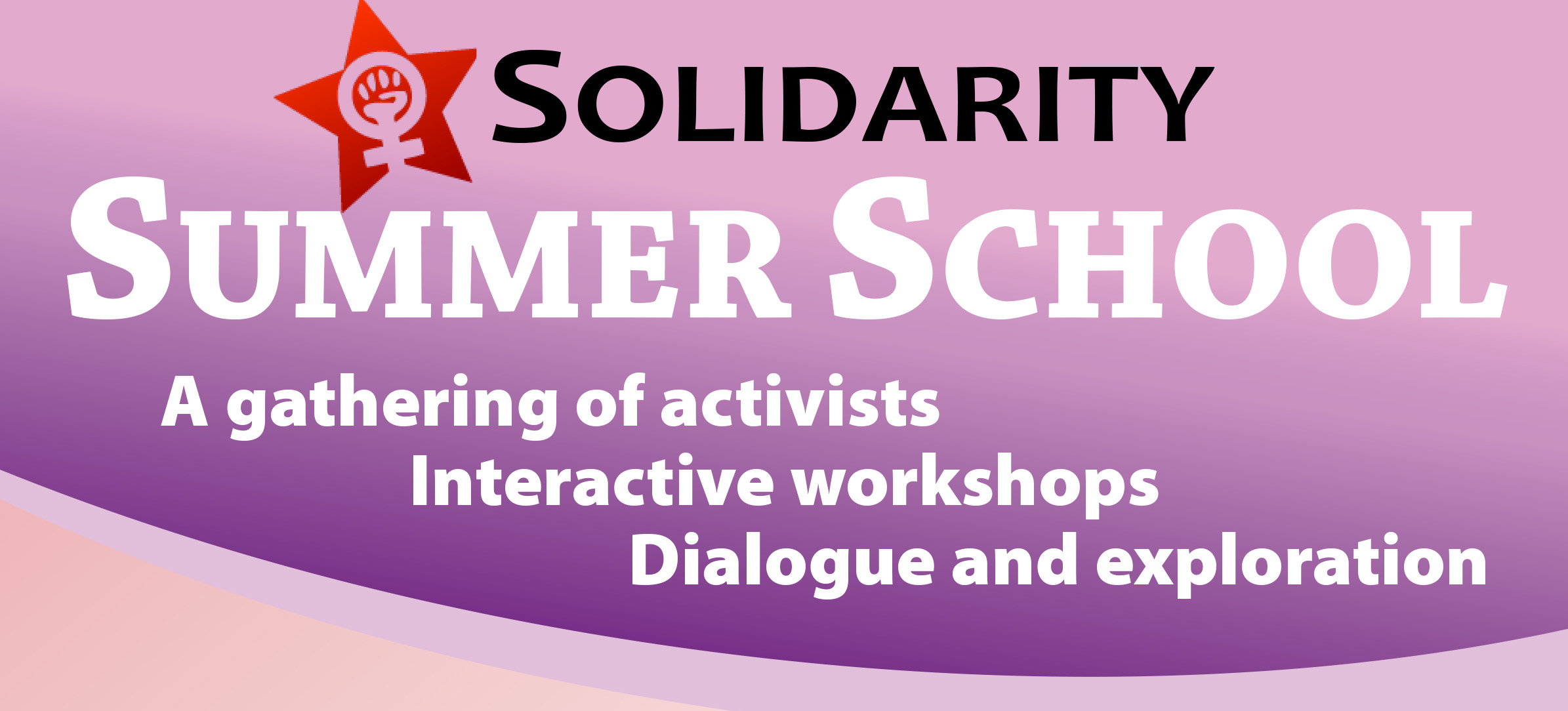 Solidarity's 2017 Summer School will be July 26-28 in Chicago, IL!
Download the summer school flyer here.
From Black Lives Matter to the Women's March, from Standing Rock to the People's Climate March, from the Fight for Fifteen to Immigrant Workers' Rights, resistance is growing across the U.S. and Socialism is an idea whose time has come. At the Solidarity Summer school, activists engaged in these resistance struggles will gather to learn from each other in interactive workshops, classes, and informal discussion. This year's school will be in Chicago, at the University of Illinois - Chicago, from the afternoon/evening of Wednesday, July 26 through the evening of Friday, July 28.
Our 2017 Summer School will be organized around three tracks. The first track will look at the various resistance movements in the U.S. today--including migrant and refugee justice movements, the resurgent women's movement, indigenous sovereignty struggles, independent and local electoral efforts, disability justice, and more--and how they are fighting back against Trump and the far right. The second will look at the state of neoliberal capitalism, including the rise of both far let and far right parties internationally. The last track will focus on socialism and socialist organization, including both entry level workshops on key ideas in socialist politics and discussions on key questions of socialist strategy and organization today.
More details about content and schedule will be available soon. In the meantime, you can visit solidarity-us.org/summerschool2015 to see more detailed information from a previous summer school and get some idea of what to expect. You can contact us with any questions or comments at info@solidarity-us.org.