Folko Mueller
Posted October 12, 2023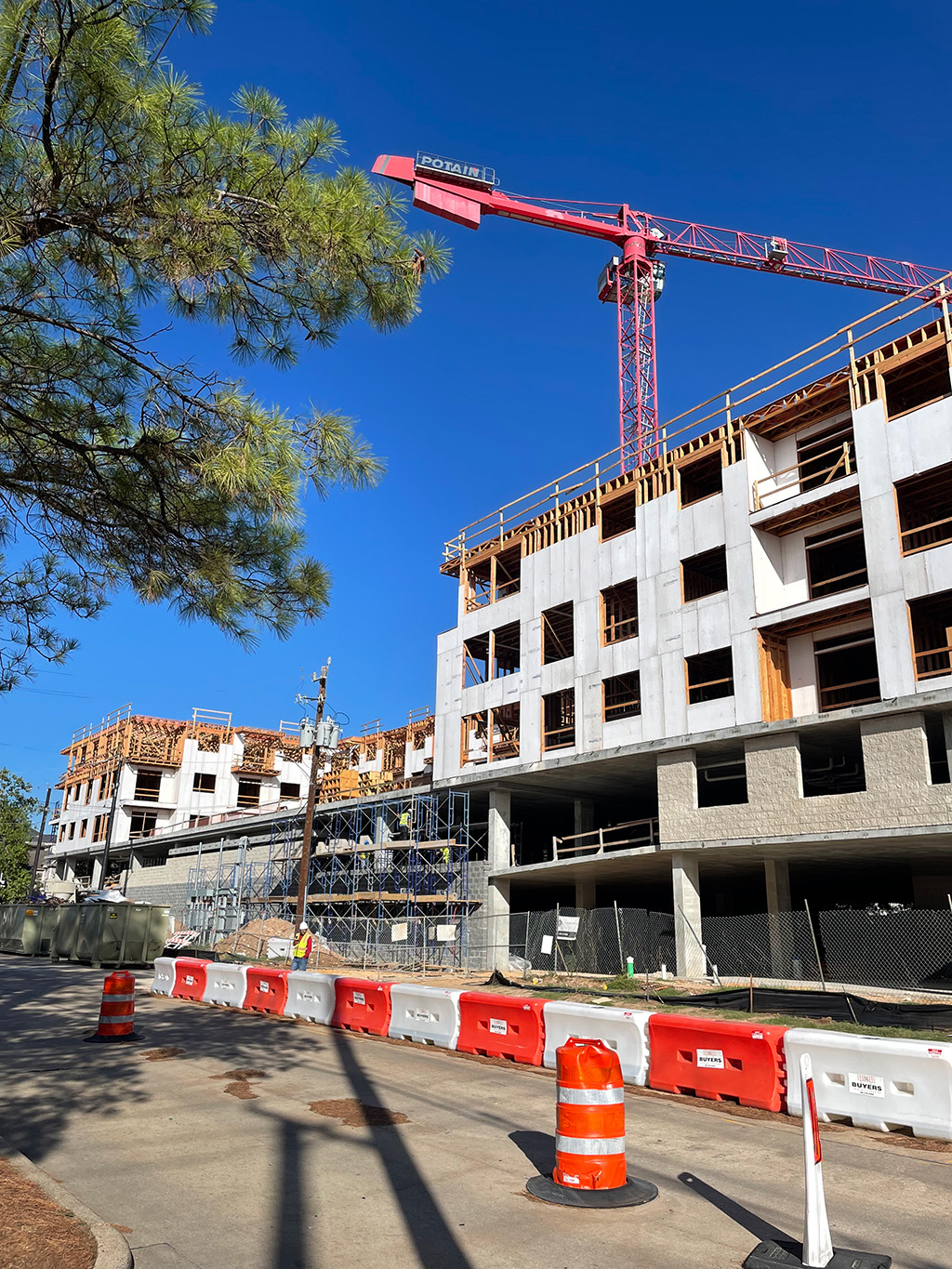 Texas, in recent times, has seemed to be constantly trying to outdo Florida in a contest over who is more staunchly ultra-reactionary as shown by a string of outrageous bills introduced and often passed over the years. Think HB4378, which, in essence, would result in drag queen bounty hunting; HB 3596, aka TEXIT, calling for a referendum on secession from the United States and still pending; or SB8 — aka the TX Heartbeat Act — which bans abortions once a fetal heartbeat is discernible, passed in 2021 and going into effect when the Supreme Court overturned Roe v. Wade last year. Little should surprise one anymore.
However, arguably one of the most cynical pieces of legislation to pass so far is house bill 2127, which Governor Abbot signed off on in July of this year. It went into effect at the beginning of this month, September. This law strips construction workers of the right to water breaks every four hours and time to rest in the shade while on the job. One of the specific goals of this law is to nullify city ordinances that have established such breaks, such as the ones enacted by Austin in 2010 and Dallas in 2015. Furthermore, it will prevent other cities from passing such ordinances in the future. San Antonio, for example, was considering a similar ordinance. It is for this reason that the law is also known as "Death Star" or "la ley que mata" in Spanish, meaning "the law that kills". Unfortunately, no federal standard exists that would overrule this state law or that federal entities like OSHA could enforce.
HB 2127 was drawn up by state Sen. Brandon Creighton and Rep. Dustin Burrows, supposedly to get rid of a "patchwork of regulations" that in Texas "makes it more difficult to operate and own business". This statement can be directly traced back to the National Federation of Independent Business (NFIB), an influential lobbying organization, self-described as the "voice of small business". While not required to disclose its donors due to its status as a non-profit organization, it has been reported that the Koch brothers have backed NFIB in the past. (Workers are Dying From the Heat – In These Times)
The house bill is going into effect as we Texans are still grappling with the aftermath of extremely high and dangerous, as well as unprecedented, temperatures. Houston logged at least 45 days of 100+ degree days this summer and broke an all-time heat record on August 24th, when a temperature of 109 F was recorded at Houston's Hobby Airport. According to Space City Weather's Matt Lanza, summer 2023 is now Houston's hottest summer of all-time (Houston just recorded its hottest summer of all time (chron.com)). Needless to say, these extreme temperatures have a very real impact on human lives. At least 15 deaths in Texas so far this summer can be attributed to the extreme heat wave. Felipe Pascual, a 46-year-old construction worker with no underlying medical condition, died in the Houston area after collapsing while pouring concrete in extreme heat (Construction worker in Fort Bend died after collapsing in heat (houstonchronicle.com)).
Government data shows that Texas has the largest number of worker deaths from exposure to high temperatures. At least 42 workers died in Texas between 2011 and 2021 from environmental heat exposure, according to the U.S. Bureau of Labor Statistics. Unions claim this data doesn't even fully reflect the magnitude of the problem because heat-related deaths are often recorded under a different primary cause of injury (Texas workers' water break rules will be eliminated as temperatures rise | The Texas Tribune). Of course, none of this fazes Gov. Abbott and his fellow climate change-denying cronies.
Ana Gonzalez, deputy director of politics and policy at the Texas AFL-CIO, a labor federation of 240,000 union members in the state, said the bill "attacks local democracy," and "creates a floor for employers" which sets a worrying new standard. She also noted that "This law is not only inhumane, but it's also very dangerous." (Backlash brews against Texas law that eliminates mandatory water breaks (nbcnews.com))
I would add that it is also, at the very least, implicitly quite racist. Six out of every 10 construction workers in Texas are Latino, and labor advocates say that the law will particularly hurt Latino and Black communities that are already disproportionately affected by extreme heat. Hispanic workers made up a third of all worker heat deaths since 2010, according to an NPR/Columbia study (Texas governor signs bill rescinding water breaks as deadly heat grips state | Texas | The Guardian).
With ever increasing oppressive and persistent heat on the horizon for years and decades to come, it is up to people like us to work with the most impacted communities, organize, and push back against these degenerate policies.