Bill Resnick interviews David Quammen
Posted July 9, 2021
Podcast: Play in new window | Download (Duration: 57:54 — 50.5MB)
Subscribe: Apple Podcasts | Google Podcasts | Spotify | RSS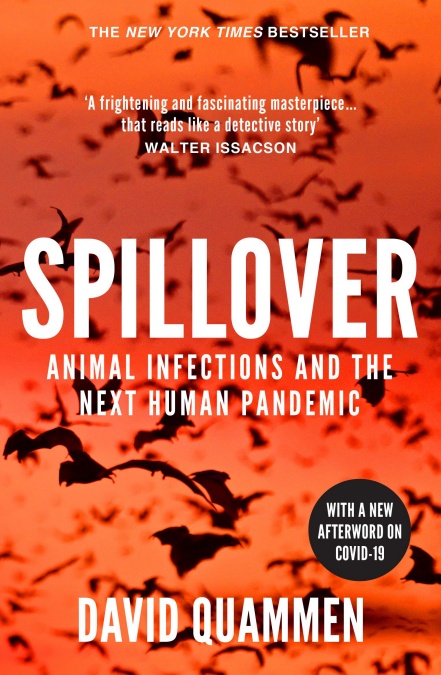 4:55 Skip to the interview segment of the show.
As this is written, the Biden Administration is holding great outdoor July 4th events and encouraging everybody to get together to celebrate the liberation, from British oppression back then and from the Covid virus today. That despite the fact the Covid Delta variant is ravaging Asia, has a foothold here, and that less than half of U.S. North American residents have been vaccinated. In the following interview environmental journalist David Quammen discusses (1) that while vaccines can be important they are no cure-all even if herd immunity is conferred, and (2) what must be done across the planet to protect humanity from breakout of a virus that is highly lethal and easily transmissible in its early stages when the carrier is still well. This must include protecting natural ecosystems from commercial intrusion, which current economic elites hotly oppose.
David Quammen's books are admired for their scientific accuracy and accessible language. They include: Ebola, Spillover, The Reluctant Mr. Darwin, Monster of God, The Song of the Dodo, Yellowstone: A Journey Through America's Wild Heart, The Chimp and the River.
Bill Resnick is a founding member of the Old Mole Variety Hour radio collective. The "Variety" is in the struggles from below that the Mole examines. The Mole is on KBOO 90.7FM, listener supported radio in Portland, OR. It afflicts the comfortable and comforts the afflicted 24/7/365 and live streams to the universe.
This originally aired on Old Mole Variety Hour April 26th 2021, KBOO is an independent, member-supported, non-commercial, volunteer-powered community radio station.