Posted August 27, 2021
Podcast: Play in new window | Download (Duration: 53:11 — 50.4MB)
Subscribe: Apple Podcasts | Google Podcasts | Spotify | Amazon Music | RSS | Subscribe
This week we are joined by Luis of the Mexican socialist party the Partido Revolucionario de las y los Trabajadores. We talk about what the PRT is, the current political situation in Mexico, the Fourth International, and the meaning of "Trotskyism" in the 21st century.
To learn more about PRT check out their website, Facebook, and Twitter. To learn more about the FI check out their website, the website of their educational center International Institute for Research and Education, their magazine International Viewpoint.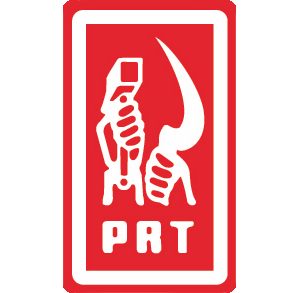 1:34 What is Partido Revolutionario de las y los Trabajadores (PRT)? Situating it historically and in the current moment.
9:47 The meaning of nationalism and populism in Latin America.
16:03 The emergence of AMLO and its consequences.
24:40 The Fourth International and its historical relationship to "Trotskyism"
34:16 What is the FI now?
38:00 The strategy of building broad/useful parties
42:30 Talking about PSOL in the context of the "broad/useful parties" framework.
46:09 Final comments
We just launched our Socialism from Below Twitter account. Do not forget to subscribe on your favorite podcast streaming platform. Please follow us there, and do not forget to rate us and write a review on iTunes. It takes five seconds and is a huge help to our podcast.
For more about Solidarity go to our website and follow us on Twitter and Instagram. If you liked what you heard here, be sure to check out our comrades at the socialist journal Against the Current. You can also follow them on Twitter and Instagram.