Posted July 14, 2021
Podcast: Play in new window | Download (Duration: 1:03:45 — 89.4MB)
Subscribe: Apple Podcasts | Google Podcasts | Spotify | Amazon Music | RSS | Subscribe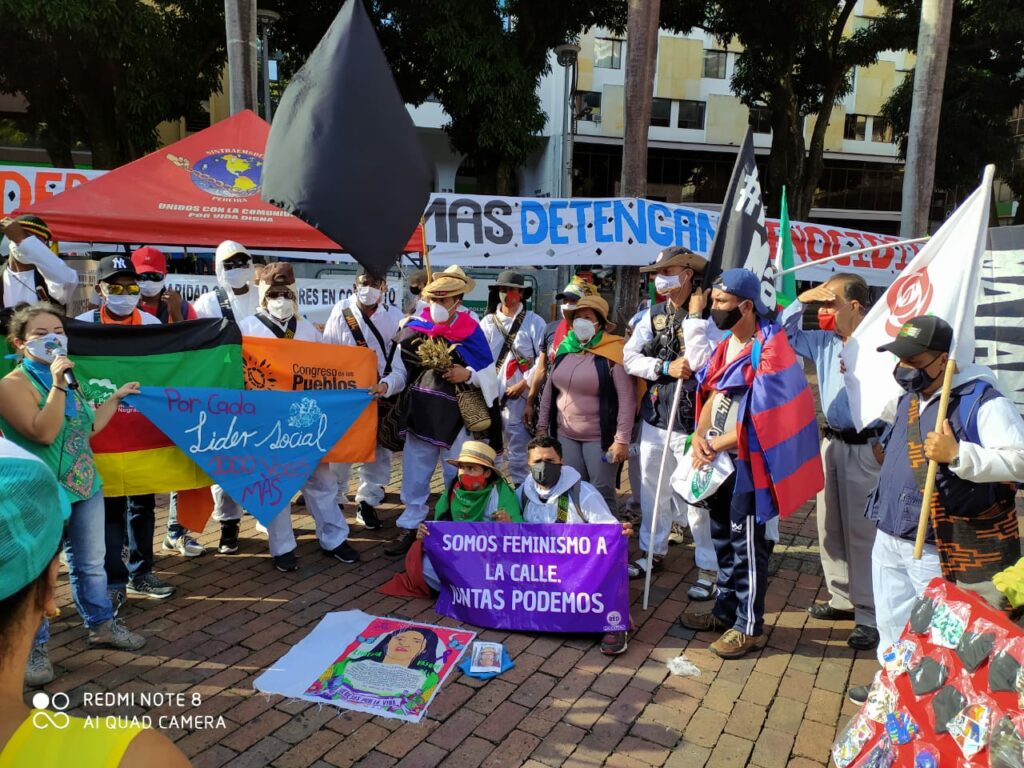 This week we are joined by Jhon a member of the National Bank Employees Union in Colombia and an organizer involved with the latest round of protests in Colombia. We talk about the neoliberal agenda that has sparked this series of protests, the state's response, the role of narco trafficking paramilitaries, and the power of a united and democratic working class movement.
Jhon suggests that you follow these sites for news about the protest movement: Canal Dos and El Comando Departmental Unitario
~Min 2:34 The neoliberal program that sparked the protests
~Min 10:40 Narco trafficking and its relationship to the state
~Min 15:05 Venezuelan Refugees
~Min 21:00 State violence against protesters
~Min 29:30 Role of paramilitaries and narco trafficking in the state repression
~Min 37:30 Current protest movement and the work of building it from the bottom up
~Min 51:00 The power of a United and democratic working class movement
~Min 55:30 How comrades in the US can support Columbian comrades
We just launched our Socialism from Below Twitter account. Please follow us there, and do not forget to rate us and write a review on iTunes. It takes five seconds and is a huge help to our podcast.
For more about Solidarity go to our website (www.solidarity-us.org) and follow us on Twitter @solidarityus, Instagram @solidarityus1986, and Facebook https://www.facebook.com/SolidarityUS
If you liked what you heard here, be sure to check out our comrades at the socialist journal Against the Current (www.againstthecurrent.org). You can also follow them on Twitter @atc_mag and instagram @atc.mag.