Michael Rubin
Posted April 14, 2022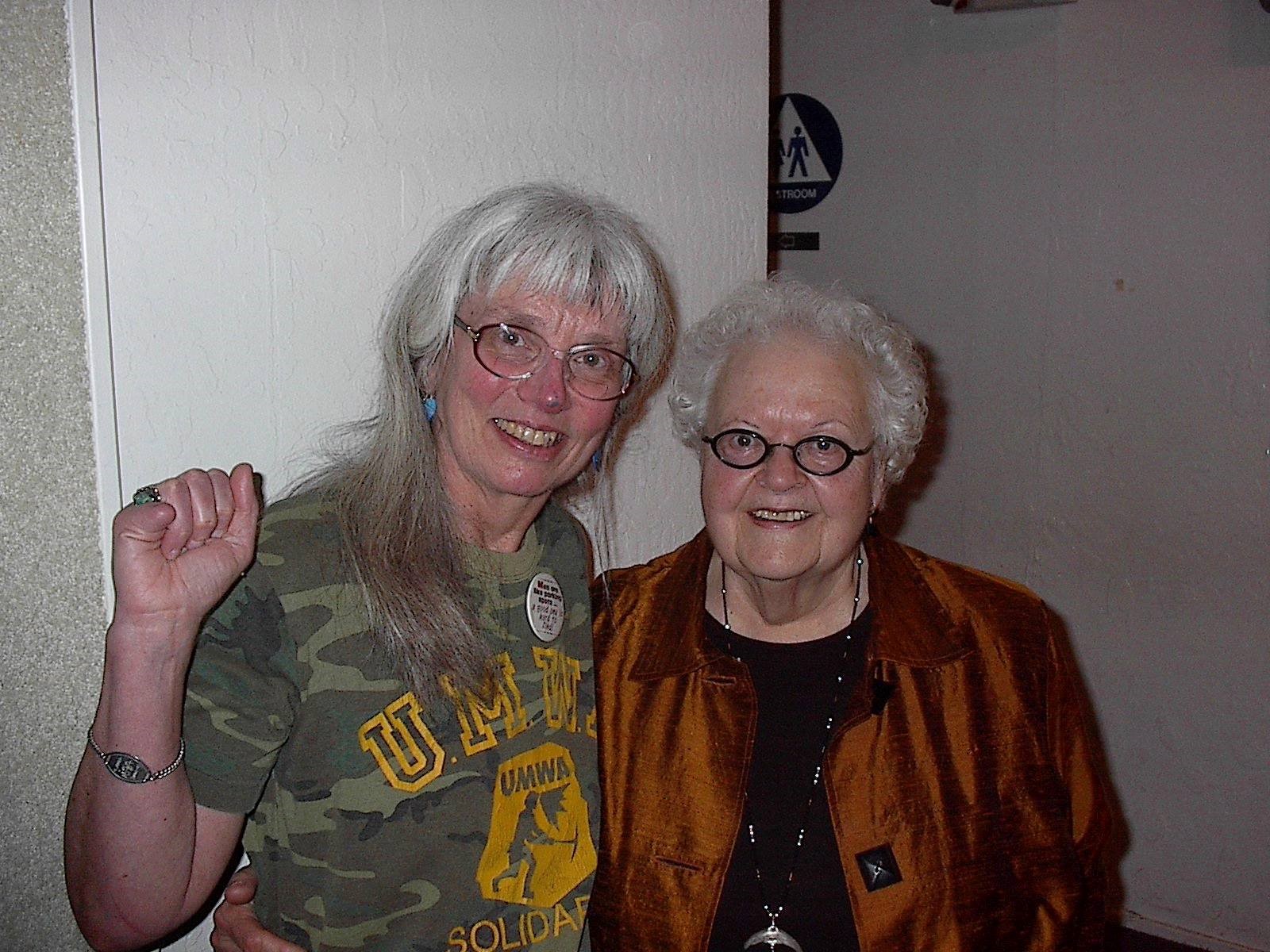 I am writing to pay my respects to Barri Boone, a long time socialist and my friend, who died of intestinal cancer at age 79 on January 19, 2022 in Santa Cruz, California.
My earliest memory of Barri comes from the early 1970s. She and I were both working for the City and County of San Francisco and were involved in SEIU Local 400, now part of Local 1021.
We were not close, as she was in the Workers League (WL) and I was a member of the International Socialists (IS). In those days, people in different socialist groups were not usually friends. However, we both noticed that we usually voted the same way on the same things within our union.
I did not stay long as an employee for San Francisco. Because of our turn to the working class, IS members were encouraged to move to the industrial cities of the Midwest. The IS office moved to Detroit, and members followed. I joined a similar project in Cleveland, Ohio.
in 1973 I decided to return to the Bay Area. Barri and I reconnected in 1975, though I no longer remember how or when. In the meantime, much had happened to Barri.
While working for BART (Bay Area Rapid Transit) underground, she was exposed to toxic chemicals. This seriously affected her health for the rest of her life.
She eventually left the Bay Area in search of less polluted air. First she and her husband Charles moved to Willits, a small town north of the Bay Area. While she was there, my wife and I visited several times, as our son attended college in Portland, Oregon.
Eventually she and Charles relocated to Santa Cruz on the Pacific south of the Bay Area, where we visited a number of times.
During our visits, I learned some about Barri's early life. She was a descendant of Daniel Boone and was raised in Kentucky. She went to college in Indiana where she became active in the NAACP and went to a number of Civil Rights demonstrations.
She also told about Ku Klux Klan demonstrations in her town marching in Klan regalia. She decided to move to California. The time spent in Indiana gave her an interesting perspective. She told us that California was not as different as she had hoped. She was proud that white southerners who lived in uptown Chicago, called the Young Patriots Organization, became allies of the Black Panther Party.
Because of her health problems, Barri became involved in the Disability Rights movement. Her Marxism and labor experience gave her a rare view of the movement, and she began writing about the movement. She also moved away from a sectarian past and towards Solidarity.
Her writing appeared in Against the Current from 1999 through 2019. Her articles on disability, California wildfires, and the PG&E bankruptcy are available on the ATC website. She also was a member of Solidarity for the past two decades.
While she and Charles were living in Santa Cruz, Charles' health began to fail and he became eligible for IHSS (In Home Support Services). Barri became his home care worker. About the same time state law was changed allowing IHSS workers to be unionized. Barri had the opportunity to be back in the SEIU until Charles' death in 2016.
In the last few years I did not see her, as car trips became harder for me, but we sometimes talked on the phone. I miss my friend and comrade. Barri Boone, Presente!