Malik Miah
Posted October 19, 2021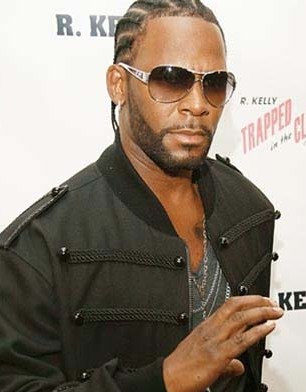 The R&B singer, R. Kelly was convicted September 27 of federal racketeering and sex trafficking charges for a decades-long scheme to recruit women and underage girls for sex. Once one of the biggest names in popular music, he could face decades in prison.
It is a victory for Black girls and women. Historically, they have not been listened to in rape and sexual violence cases. Rape culture is prevalent in society, including the African American community.
Because of systemic racism, many in the Black community fear raising the issue of rape by Black men can lead to false charges by whites, especially by white women.
R. Kelly and his defense team, knowing that history of Black boys and men being falsely charged with rape and abuse of white girls and women, tried to use that justifiable fear to blast his accusers and turn himself into a victim. One of his lawyers made the outlandish claim that Kelly was like Martin Luther King Jr., the civil rights icon.
Kelly, 54, is a sexual predator that took 30 years of abusing young Black girls and women (and boys) to finally face his victims seeking justice.
Black girls/women: Enough!
The conviction was not inevitable. As one of his victims said: "People will say, 'Well, why didn't anyone notice?' The answer is we all noticed. No one cared because we were Black girls."
"Our reality is that our society just does not view Black women and girls as credible," said Kenyette Barnes, a co-founder of the #MuteRKelly campaign. "We assume that 15-year-old Black girls have the cognitive ability to manipulate a grown man."
A double standard of empathy and accountability made it easy for Kelly to target women of color. Kelly had power and influence on his side. Enablers throughout his inner circle were critical players in his scheme to net vulnerable victims.
The racketeering conviction is based upon the involvement of the singer's entourage, which helped him procure women and girls and played an active role in silencing his victims.
The government's prosecution drew attention to what has been described as the "settlement factory" that kept his accusers quiet, offering evidence of Kelly's payments to women who made accusations in exchange for their silence.
And when that was not enough, Kelly "used his henchmen to lodge threats and exact revenge," said the prosecutor, blackmailing women with nude photographs of themselves or embarrassing information.
Kelly was also accused of paying witnesses to not cooperate with the authorities in the lead-up to his 2008 trial and acquittal. They said the singer let some witnesses know they could be "subject to physical harm" if they proceeded.
Some of Kelly's steadfast supporters continue to believe he is the victim of a larger, racist conspiracy to keep successful Black men from thriving, and that view was once more widespread in Black communities before his trial.
The cultural climate, however, has changed dramatically since the allegations against Kelly first began to surface in the 1990s. After the singer pleaded not guilty to the charges that led to his 2008 trial, he performed alongside children at a church in Chicago the same day. He was embraced by the congregation.
He thought he would be acquitted again in 2021.
Why now
Kelly appeared up until his conviction to be immune to the reckoning that toppled Hollywood titans like Bill Cosby and Harvey Weinstein.
Now he's the highest-profile musician unseated by the #MeToo movement and one of only a few artists held accountable in an industry rife with abusers and enablers. From famous performers to promoters and power brokers, the music business is still sheltering its abusers.
As reported by Lorraine Ali, in The Los Angeles Times, after the verdict, "Despite Kelly's marriage to a 15-year when he was 27, the videotape circulated of him urinating on a 14-ear-old girl during a sex act, and year after year of underage survivors alleging rape, imprisonment and worse against the artist, he continued to sell millions of albums, garner Grammy nominations and work with contemporaries like Lady Gaga, Chance the Rapper and Celine Dion.
"So, it makes sense that television, not the music biz, finally took Kelly down."
The 2019 Lifetime docuseries "Surviving R. Kelly" and its follow-up, 2020's "Surviving R. Kelly Part II: The Reckoning" marked the end to years of Kelly operating with impunity. Together they made a case against the artist largely off the power of firsthand accounts from his accusers, many of whom hadn't told their stories publicly before appearing on the production.
The fallout from the documentary was swift. RCA Records finally dropped Kelly, and within weeks a grand jury in Cook County, Illinois, indicted him on ten counts of aggravated criminal sexual abuse. Nine of those counts identified the victims as 13 to 16 years old.
"Surviving R. Kelly" chronicled decades of serial abuse — mental and physical — by stringing together the accounts of women who said they were Kelly's targets.
Kelly groomed girls and young women, some as young as 13, using his celebrity to lure them into his inner circle, then sexually abused them. He and his handlers used various forms of intimidation to silence them if they made accusations.
"Individually," Ali reports, "their harrowing stories are devastating and hard to watch. Lizzette Martinez recalled that she met Kelly at the Florida mall where he'd often seek out girls. She was a teen when he flew her to Chicago and put her up in a hotel room, where he kept her confined for days. He demanded she call him Daddy, required she ask permission to use the bathroom and made her perform sex acts on him in front of his friends.
"Dominique Gardner was one of the alleged survivors of Kelly's abuse who spoke in the 2020 installment of the Lifetime series. She lived with Kelly up until 2019 in a cult-like compound with multiple women. Her account illustrated he was still preying on young women of color despite the scrutiny brought about by years of accusations."
Race and sexual violence
Those who study the intersections of race and sexual assault have long noted that Black women face unique challenges when accusing Black men of abuse or assault, attributing it to a variety of factors: distrust in the criminal justice system; a history of false accusations against Black men from white women; and a desire to protect Black men.
Kimberlé Williams Crenshaw, a professor at Columbia Law School and UCLA School of Law who has studied the subject, said she hopes the current moment changes the narrative, in which Black women's accusations are equated to "not being loyal to Black men and opening them up to abuse and unfairness."
Kenyette Tisha Barnes, who co-founded the #MuteRKelly campaign to boycott the singer's music, said, "We've got to get real about the culture of sexual violence in our community," she said. "It's an ugly story to unpack, but we've got to rip the scab off and let it bleed through."
"There needs to be a shift in how we talk about sexual violence inside of the community so that when there are real-life cases, there's a reference that people have in their mind," Burke said. "And it becomes more than just 'This is false because that's what history has shown,' because that's gotten conflated. R. Kelly is in no way Emmett Till."
The jury deliberated nine hours to reach its verdict. Kelly is set to be sentenced on May 4, 2022, by the same federal judge who oversaw his racketeering and sex trafficking trial in Brooklyn. He faces 10 years to life in prison.
Kelly also faces charges in at least two other states, including federal child pornography and obstruction counts in Chicago.
R. Kelly's conviction is a crucial step forward against rape culture and the rights of Black women.