Posted May 19, 2022
Detroit
Over 1,000 people attended the rally.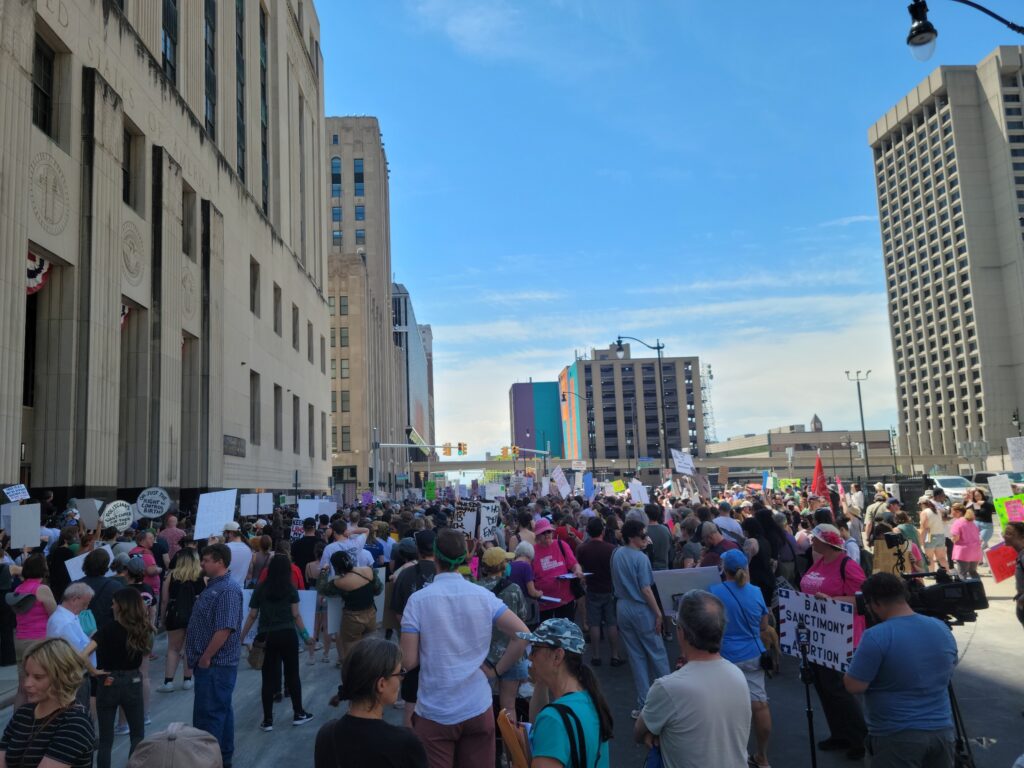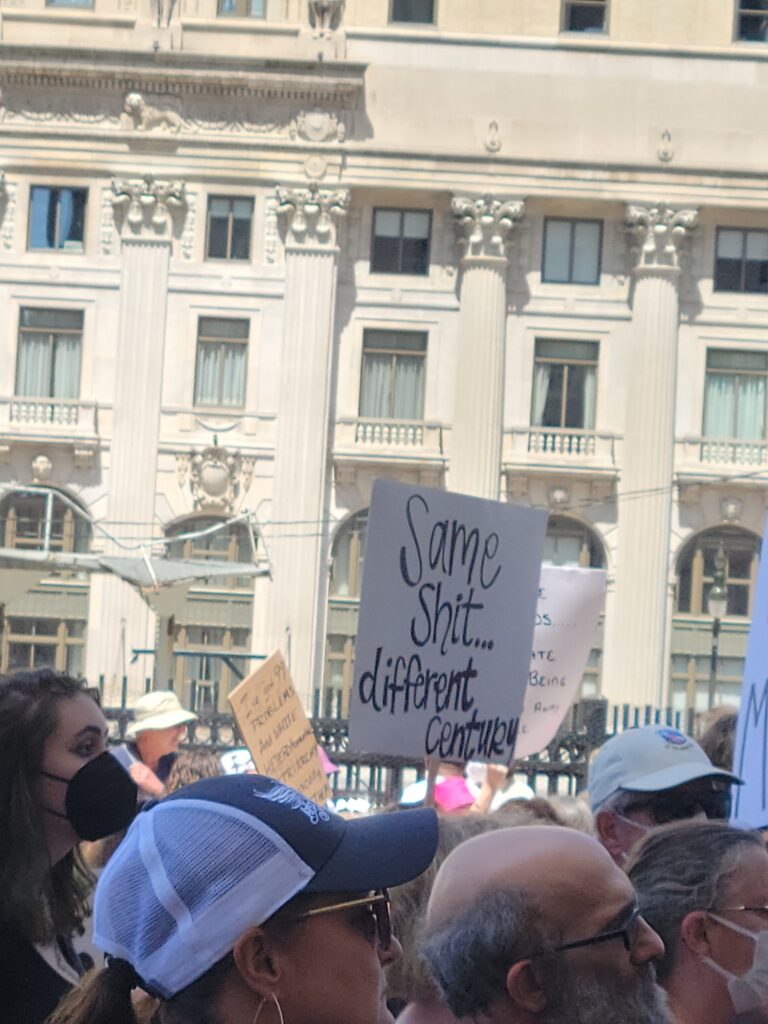 ---
Vermont
Some 600 people rallied in Montpelier Vermont at the Bans Off Our Bodies reproductive rights event sponsored by the Planed Parenthood Action Fund, ACLU, the Pride Center of Vermont, Central Vermont DSA, and others. Organizers called for support for Proposal 5, an amendment to the state's constitution, passed by the legislature, that would guarantee access to abortion, contraceptives and other reproductive care that will be on the ballot in November. Senator Sanders headlined the speakers.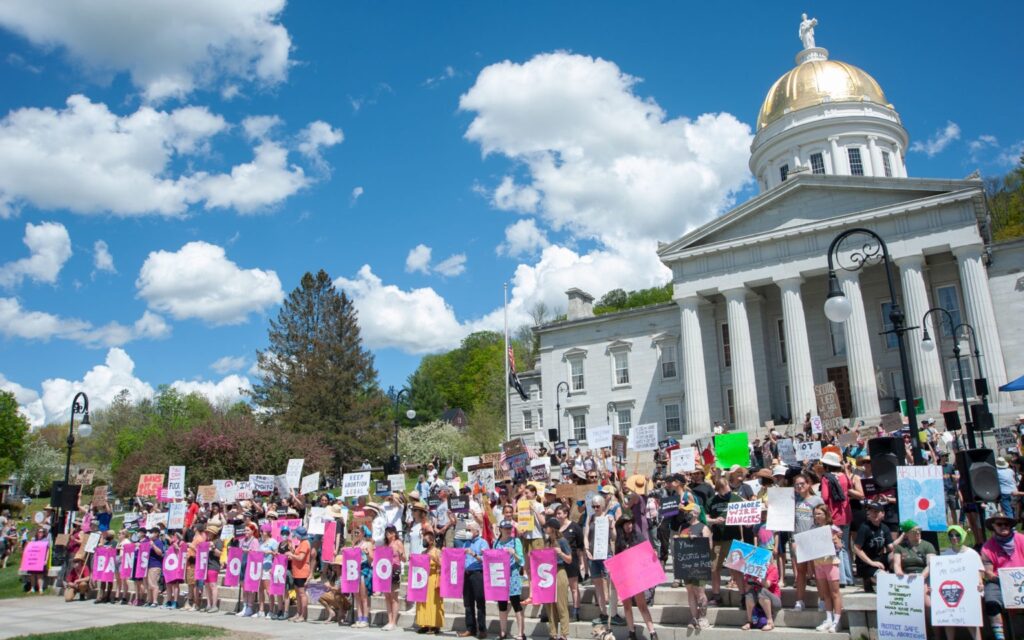 Photo by Natalie Williams/VTDigger
---
Portland, OR
Upwards of four thousand people gathered in a downtown park for a rally organized by a quickly pulled-together coalition that included some grassroots groups and other more established organizations. The crowd ranged from young to old and included many men. There were lots of creative, home-made signs.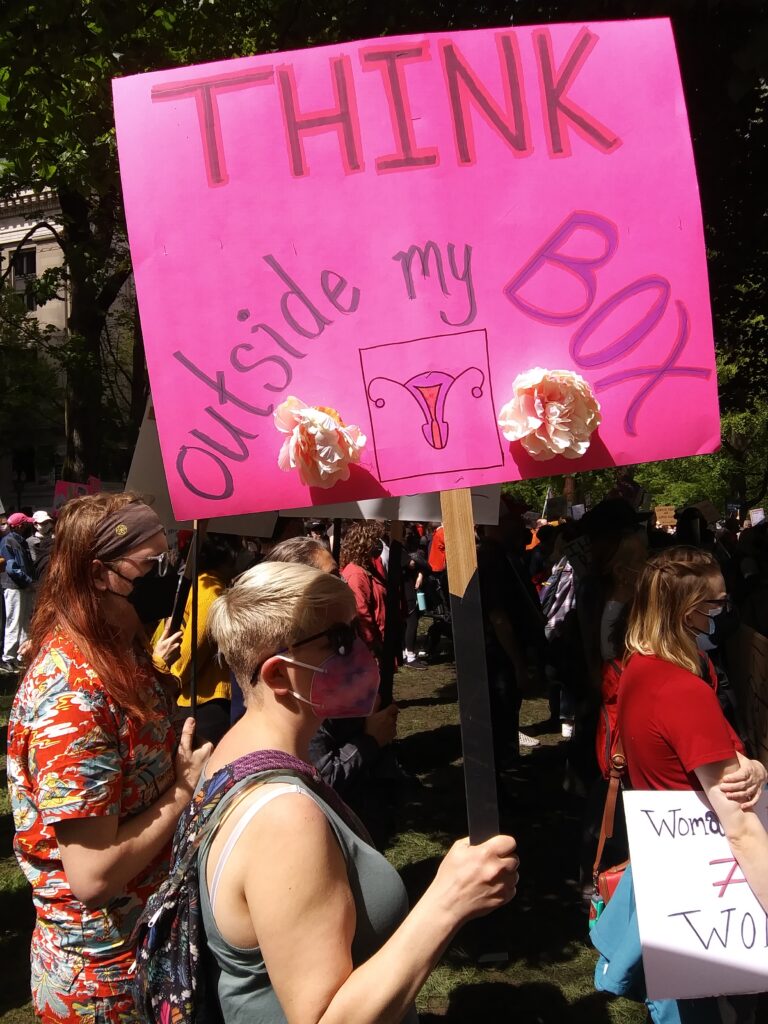 ---
Olympia, WA
There was a rally at the Capitol steps with marchers from downtown on Saturday sponsored by Woman's March (primarily) and others. According to the press 2,000 were present, young and old, some people of color. A few organizers wore witches' outfits, the theme being keep bans off our bodies. Many families or parent(s) with a child. Lots of signs.
---
Oakland, CA
Despite poor publicity, about 2500 people, many of them young people, turned out to rally.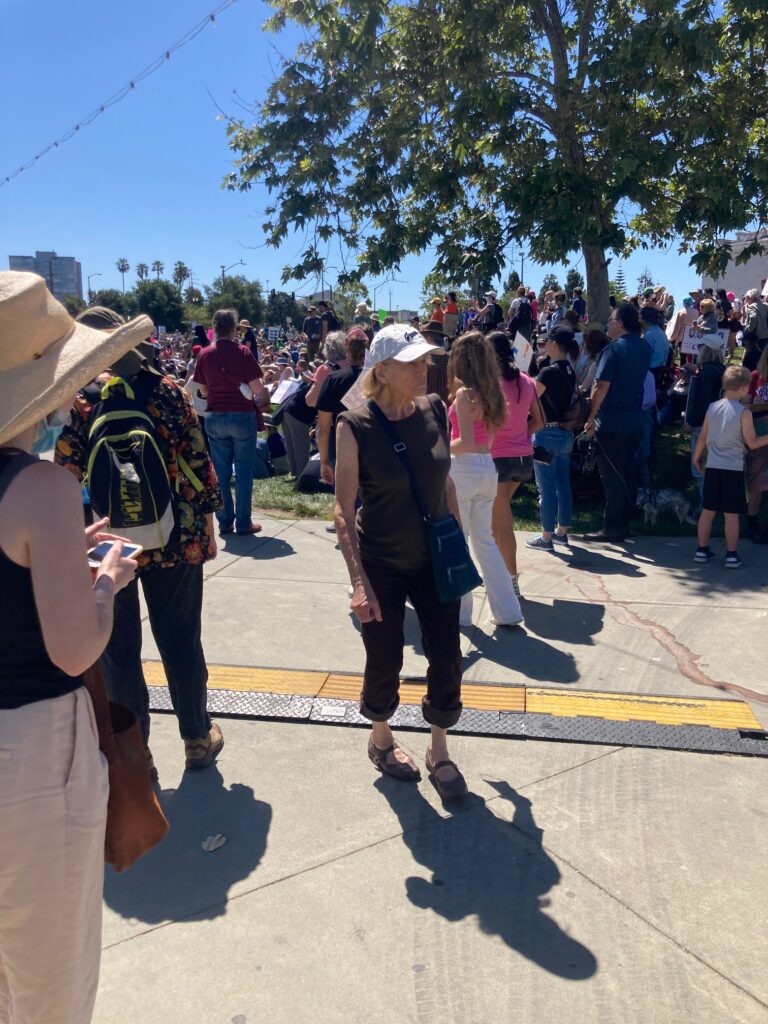 ---
New York
There were two marches that converged to rally in Foley Square in Manhattan. The march that began in Brooklyn was very large, perhaps at least 10,000, including people of all ages, and although a majority were women, there were also many men. The politics of the demonstration were those of the Women's March, the ACLU, and Planned Parenthood, that is generally liberal. Women of color were featured speakers at the starting rally in Brooklyn. People carried both the official sponsor's signs and many clever handmade signs.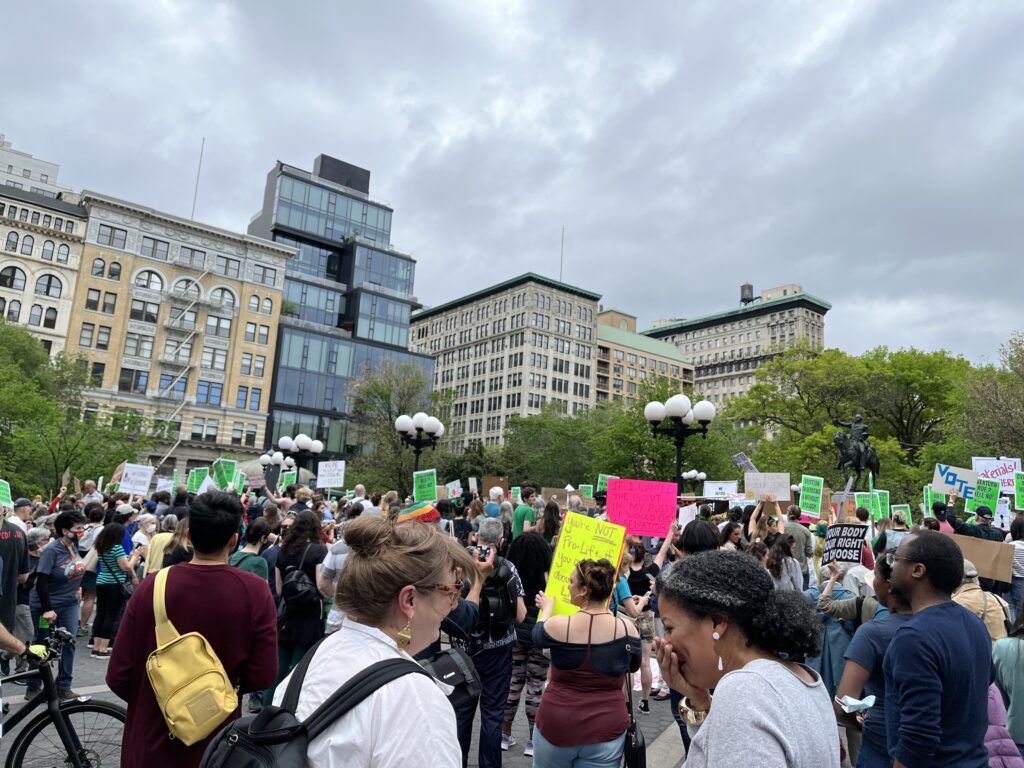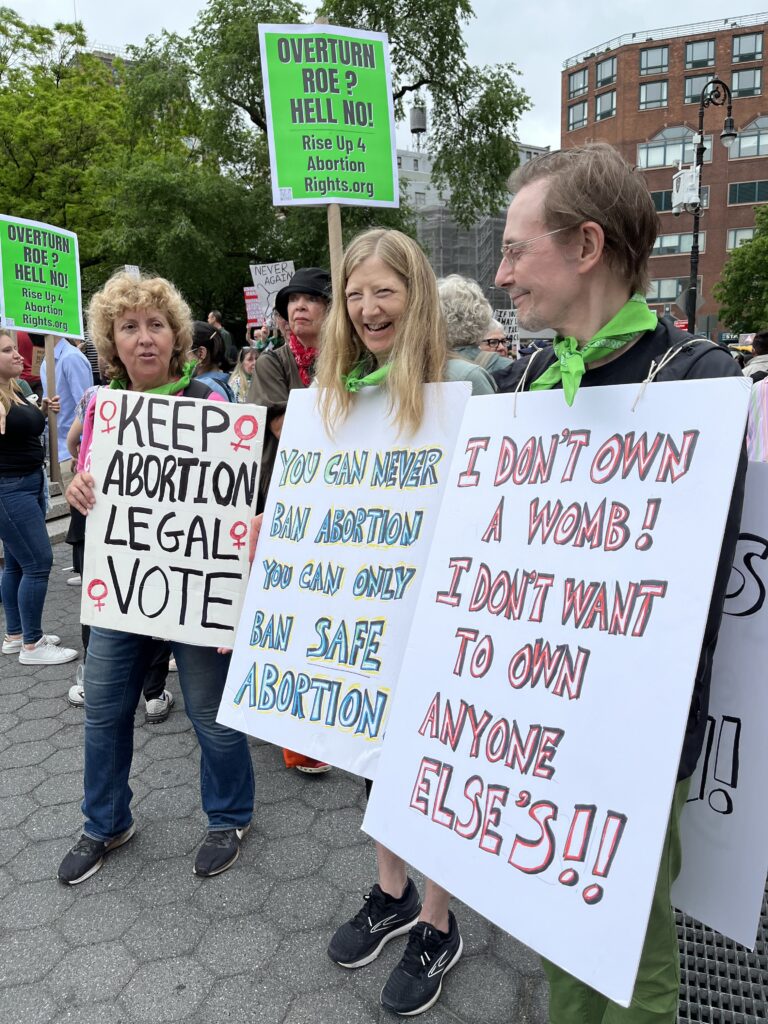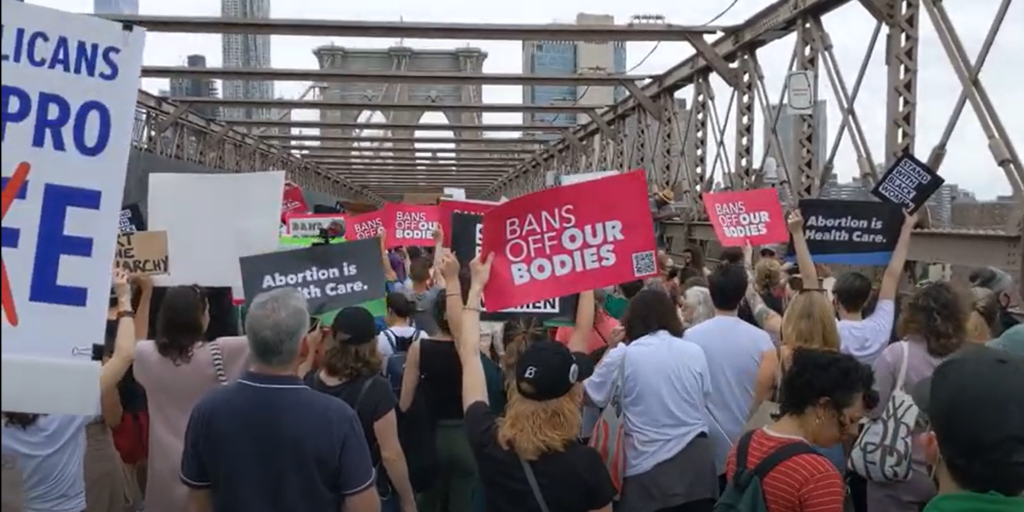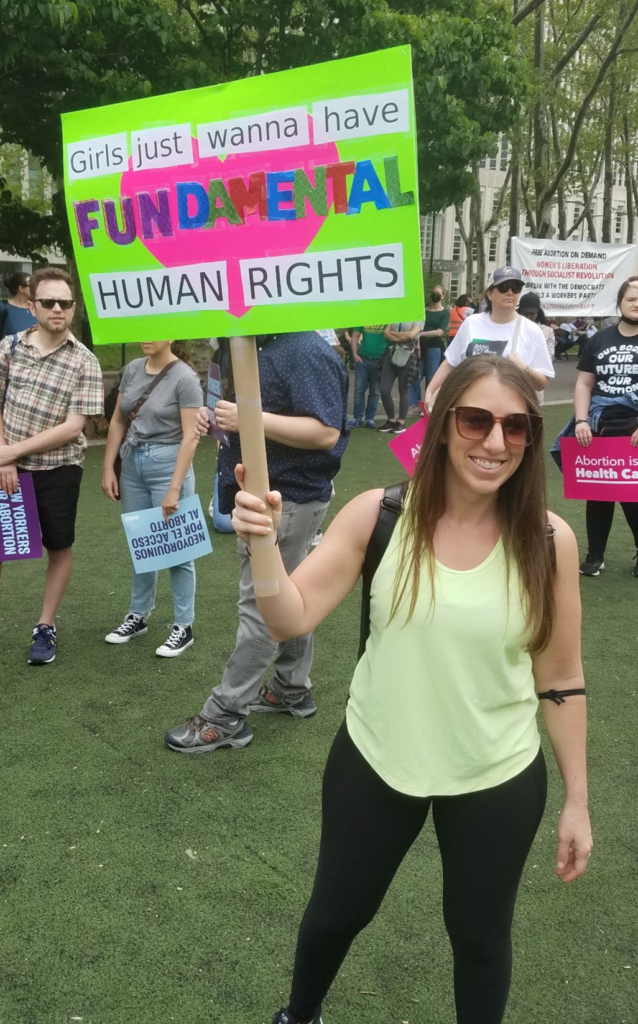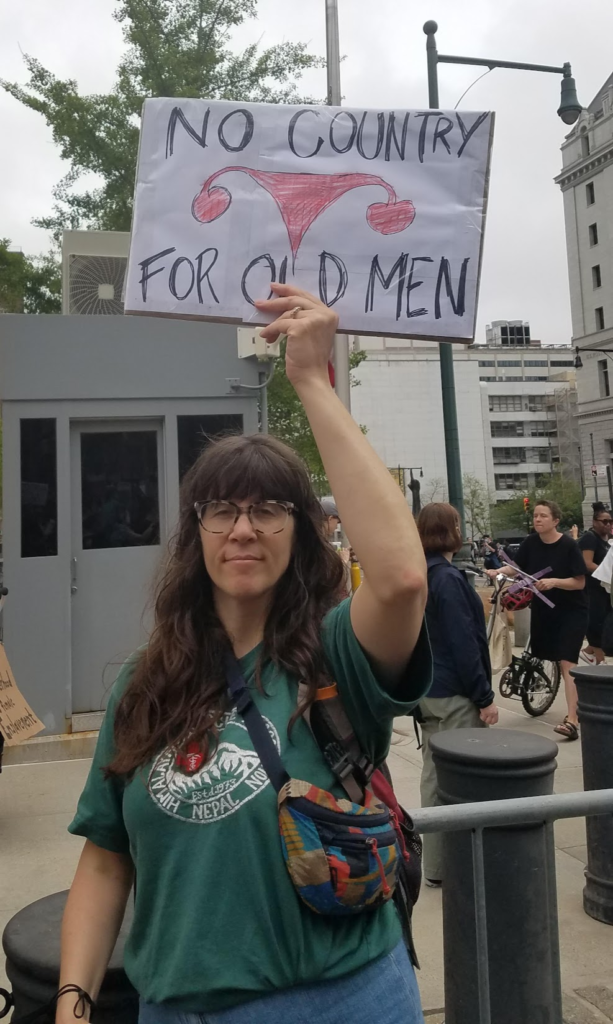 ---
Chicago
On both May 7 and May 14 about 3000-5000 people protested for abortion rights. The first demonstration was an initiative of Chicago for Abortion Rights, a left-led group founded last year to fight the expected/dreaded decision. The second demonstration was largely arranged/led by Planned Parenthood although also as a coalition effort. A lot of young people turned out. There was a significant labor presence, especially on May 7.