Folko Mueller
Posted March 9, 2023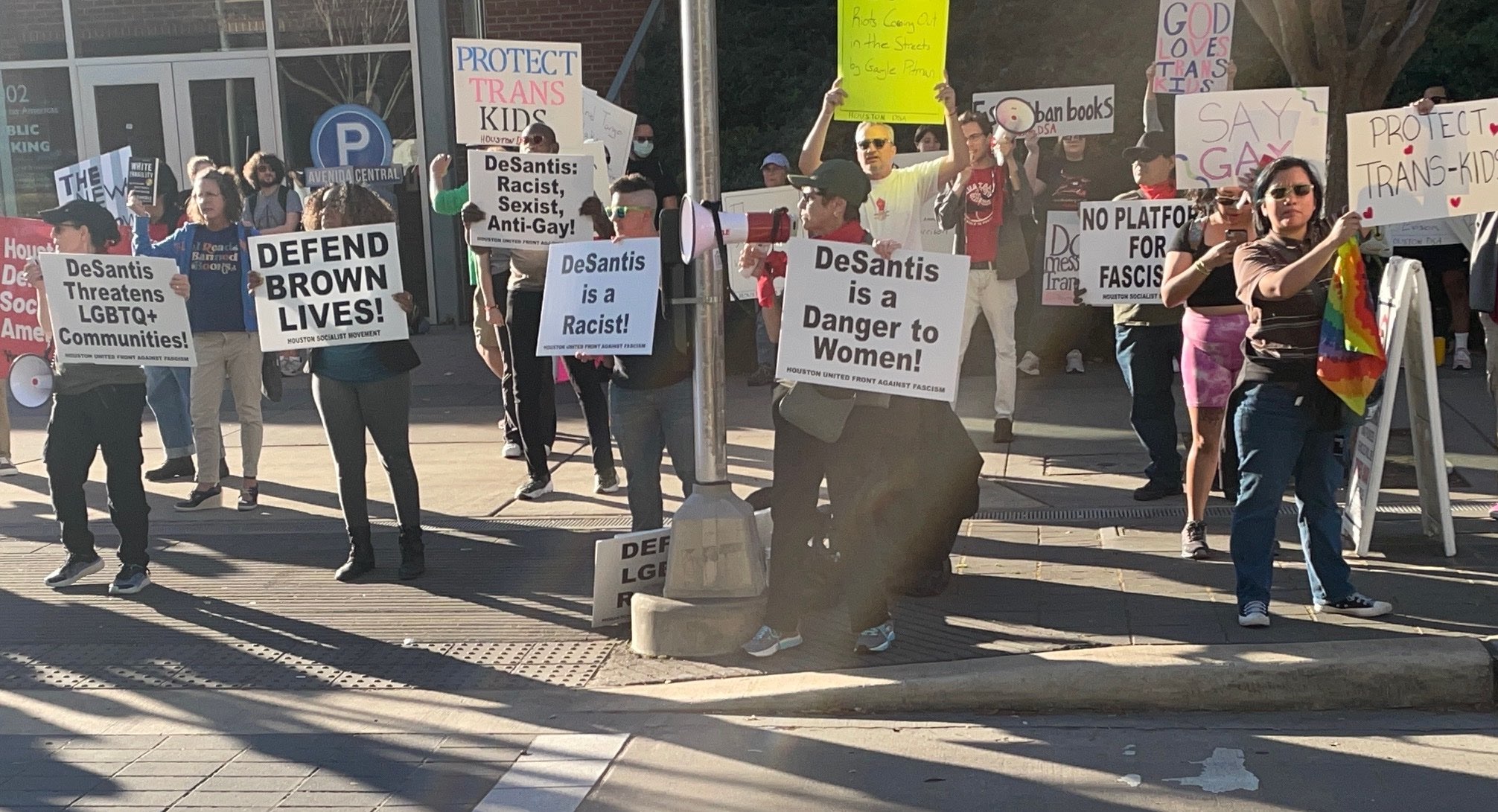 Gov. Ron DeSantis from Florida came to Houston on March 3 to headline the Harris County Republican Party's annual fundraising dinner.
DeSantis, who has been likened to Hungary's extreme right prime minister Viktor Orbán and is himself infamous for being unapologetically racist and sexist, seems to be building up his war chest for a so far unannounced run at a presidency.
The event took place at the George R. Brown Convention Center in downtown Houston, with tickets starting at $250. Not surprisingly, the attendees were overwhelmingly white.
About 50 local activists participated in a peaceful yet very loud and spirited demonstration to give DeSantis and his donor class the "welcome" they deserved.
Chants such as "Hey Ron DeSantis, what-do-u-say! How many books did you ban today?!" and "Ron DeSantis, we know you! Racist bigot, through and through!" were ringing in the ears of the attendees, who had to pass us while they were making their way from the garage where they had parked their luxury vehicles to the main entrance of the convention center.
Houston DSA was represented by close to 20 people, while the rest of the participants were members of other local leftist organizations and unaffiliated individuals.
About a dozen local public school teachers also showed up and had a silent read-out of books banned by DeSantis right by the main entrance of the convention center.
It was very encouraging to a) see so many young people, for some of whom it was their first demo ever; and b) see people stand together as a united front from so many different leftist orientations. This has historically been a problem in Houston.