David Finkel
Posted June 28, 2023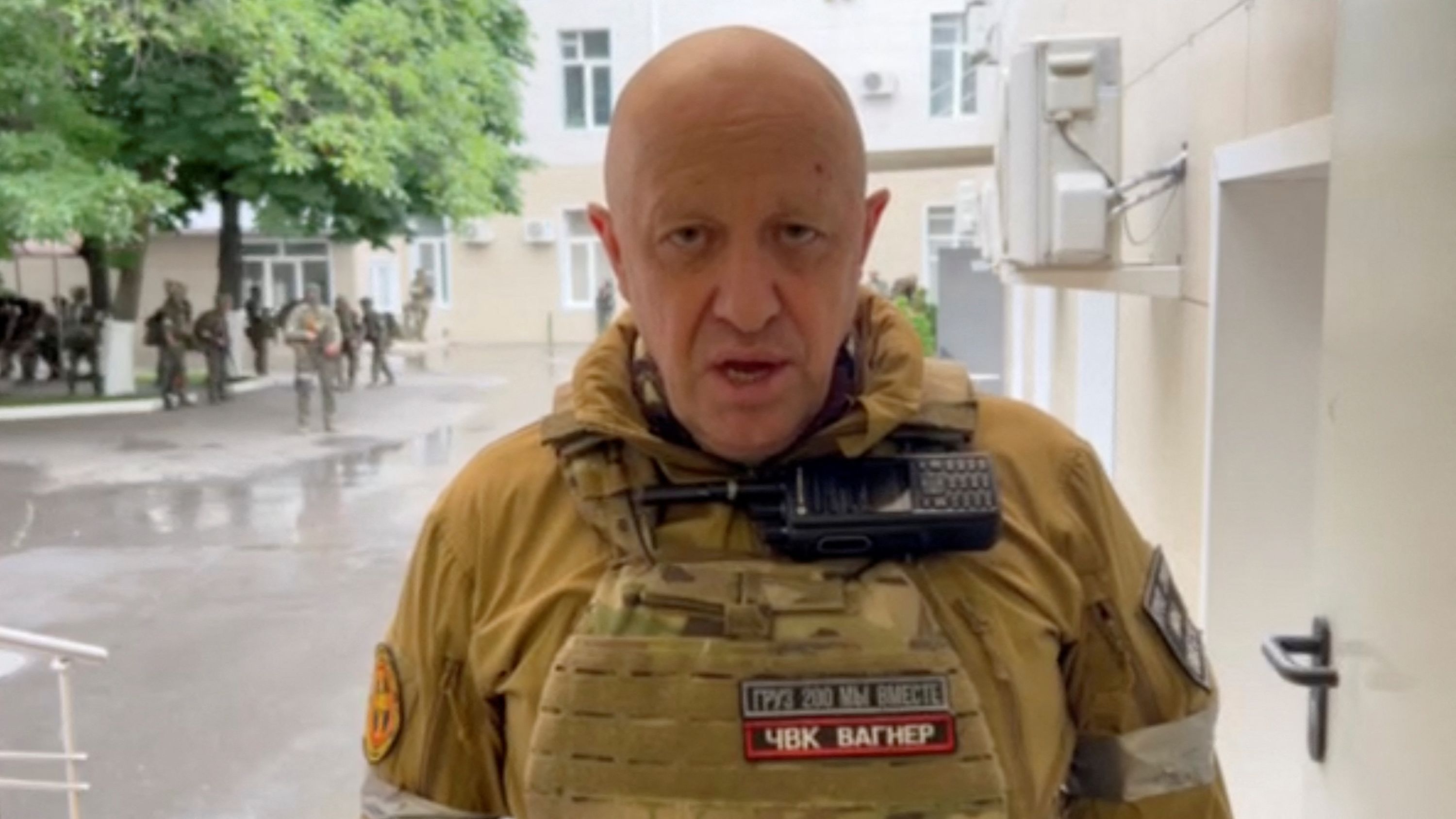 There's a wealth of informed comment and analysis regarding the Prigozhin coup, or whatever it was, in Russia this past weekend. However the events of that abortive march toward Moscow may shake out, it's completely clear that they reflect the ruinous condition of Russian politics and society in the wake of Vladimir Putin's criminal imperialist invasion of Ukraine. Perhaps they'll hasten Ukraine's success in the war — we should all hope so, although nothing is certain.
What we can recall from the U.S. experience is that blowback from imperialist adventure is not unique to Putin's Russia. The United States' criminal war in Vietnam produced atrocities and massacres of civilians that match Russia's massacres in Ukraine — to say nothing of the parallels between Russia's ecocidal destruction of Ukraine's Kakhovka dam and the U.S. use of Agent Orange defoliant and bombing of North Vietnamese dikes.
By 1969-70, the U.S. army in Vietnam was in an incipient state of disintegration. The troops' demoralization, and their rage over being lied to about imminent "victory" and how they'd be welcomed as "liberators," generated multiple responses. On the one hand, a GI antiwar movement arose that hooked up with the mass protests in the United States. On the other, as Kathleen Belew shows in her book Bring the War Home. The White Power Movement and Paramilitary America, the seeds were also sewn for the far-right white-supremacist militia forces that are poisoning politics and life today.
Profiling a combat veteran who became a leader of a resurgent Ku Klux Klan, Belew observes:
Louis Beam spent eighteen months in Vietnam…He brought many things home with him: his uniforms, virulent anticommnism, and hatred of the Viet Cong. He brought home the memory of death and mutilation sealed in heavy-duty body bags. He brought home racism, mllitary training, weapons proficiency, and a readiness to continue fighting. His was a story about government betrayal, soldiers lef behind…Indeed, he brought home the war as he fought it, and dedicated his life to urging others to 'bring it on home.'" (pp.19-20)
That example can be multiplied many thousandfold.
A more recent example, from the catastrophic U.S. wars in Afghanistan and Iraq that destroyed those countries, is detailed by Spencer Ackerman's Reign of Terror: How the 9/11 Era Destabilized America and Produced Trump (2021). The "burn pits" of toxic waste that sickened thousands of U.S. soldiers and hundreds of thousands of Iraqis; the destruction of Fallujah and Mosul, the outbreak of sectarian civil war and the rise of ISIS; the four-decade bipartisan debacle in Afghanistan that ultimately brought the Taliban back to power, women to enslavement and near-starvation to the population — all this, and more, vividly illustrates the horrific realities of what our own rulers call "defense of the rules-based international order."
One can add to this, the ongoing U.S. complicity in what's becoming a full-scale Israeli military and settler assault on Palestinian society, which could become literally genocidal under conditions of a regional or global crisis. Even short of that ultimate outcome, the degenerative spiral in Israel-Palestine is nowhere near reaching the bottom.
These points can all be discussed at length, but what stands out right now is that as hard as it may be to keep multiple ideas in our heads, it's essential to build a genuine anti-imperialist movement capable of defending Ukraine on the one hand and on the other vigorously challenging US militarism in all its ugly forms—obscene spending on military weapons, support for hideous, autocratic regimes, imposition of austerity and debt peonage on the global south, and so on. First, Ukraine's war of defense and national independence is legitimate, democratic and deserving of the right to gain support from anywhere it can. At the same time, the capitalist-imperialist system in its entirety — in which "our own" U.S. power is the largest though not the only destructive force — endangers the entire world and the future of humanity.
For further reading, see The Poisons of Denialism, and the Mission Statement of the Ukraine Solidarity Network (U.S.).