Steve Downs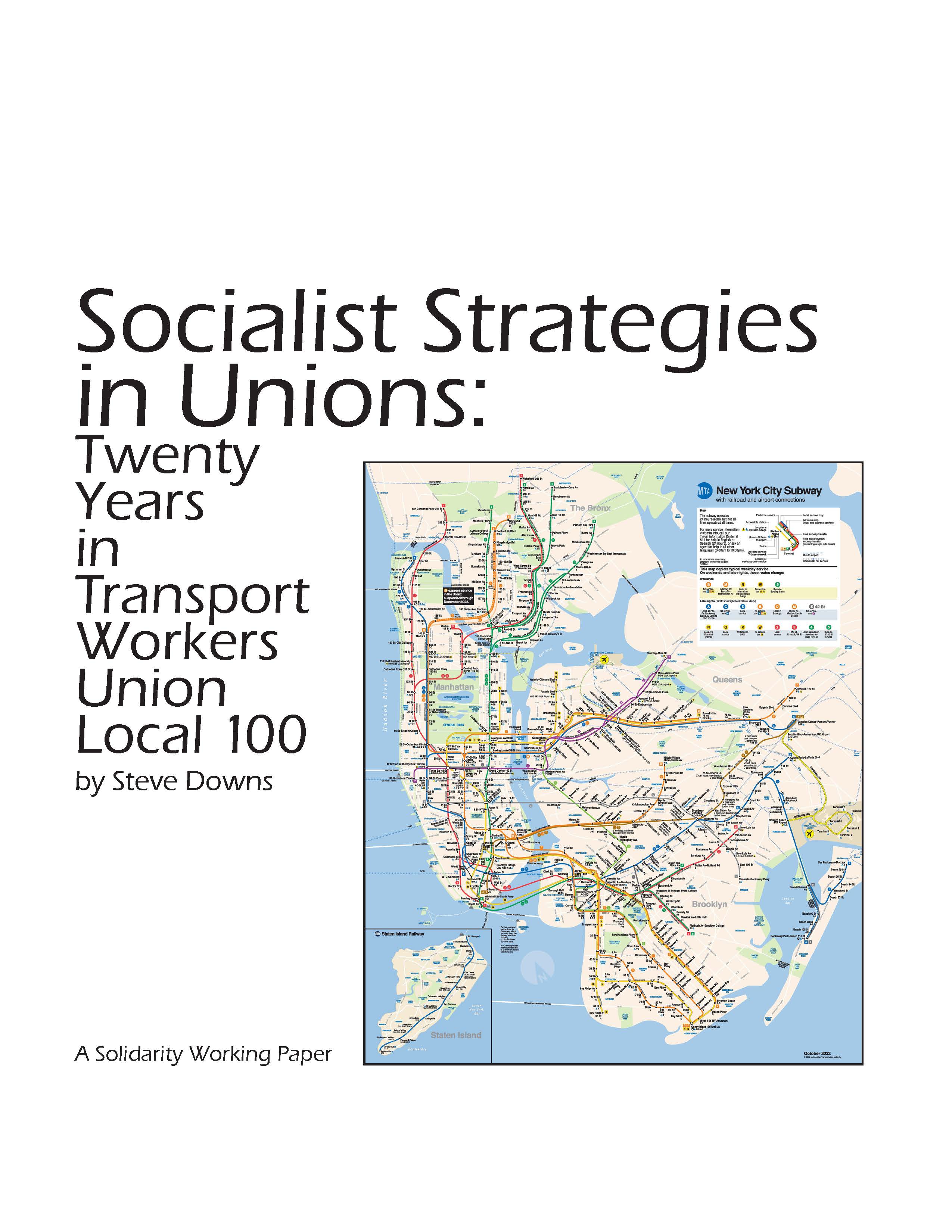 For over forty years, Against the Current and Solidarity have reported on, analyzed and participated in NYC transit workers' efforts to fight for dignity on the job and to rebuild their union so that it would encourage and lead that fight. In 2008, we condensed what we had learned into Hell on Wheels: The Success and Failure of Reform in Transport Workers Union Local 100.
This working paper, Socialist Strategies in Unions: Twenty Years in Transport Workers Union Local 100 adds to that pamphlet by focusing on the particular role played in TWU 100 by supporters and members of more than a dozen socialist organizations. We look at which groups had members/supporters in transit, what were the strategies that guided them, and what they accomplished. We also look more deeply at what ultimately caused the collapse of the union reform project that had begun in the mid-1980s.
We hope that the lessons we learned and present in these two documents will be useful to a new generation of socialist activists who are taking on the project of fighting the boss, building member-run unions, and, in the process, building a foundation for socialist organization and politics in the US working-class.
The working paper can be downloaded. If you wish to order a printed copy, you can order it through the Solidarity literature page along with the pamphlet, Hell on Wheels.
Download the working paper here.
Order the working paper and other Solidarity literature here.