Monday, February 27, 2023, 8 PM EST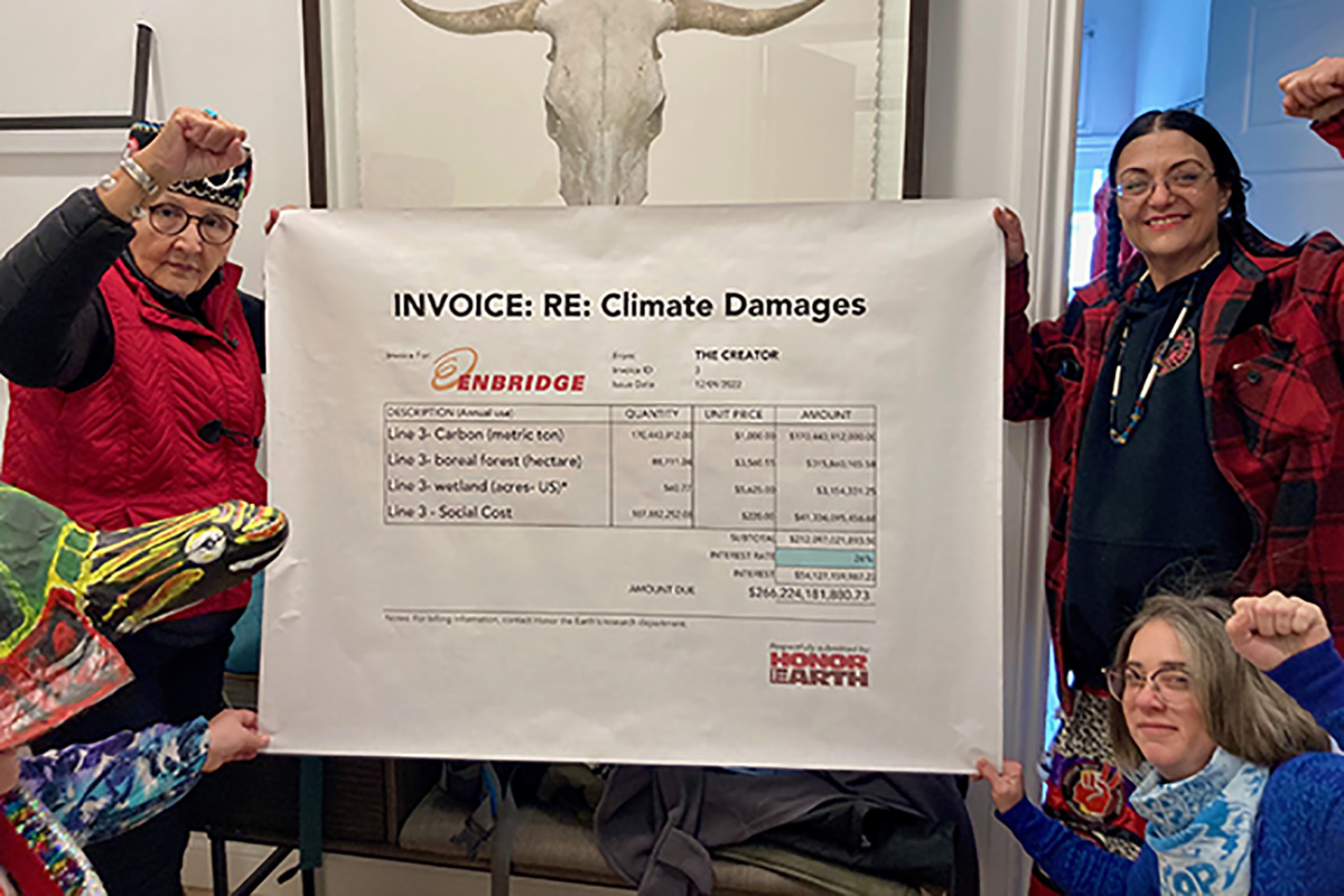 THOUSANDS OF PEOPLE have taken to the streets or taken part in direct action to support Indigenous people's resistance to ecocidal oil pipelines on their lands.
Although all pipelines spill, Enbridge has a particularly egregious record of spills, most famously Line 6b, which spilled over one million gallons of tar sands and dilbit into the Kalamazoo River in 2010.
Currently Enbridge's Lines 3 and 5 are at the center of these struggles in multiple U.S. states and Canadian provinces.
What are the recent developments, and what took place at the recent COP !5 gathering in Montreal on preserving biodiversity under the threat of environmental collapse?
SOLIDARITY, a socialist-feminist and anti-racist organization, invites you to a discussion on MONDAY, FEBRUARY 27, 8:00 pm eastern time.
Our speakers will include Rebecca Kemble, a Madison, Wisconsin activist in solidarity with water and forest protectors' movements, Gregory Mikkelson, who resigned from McGill University over its refusal to divest from fossil fuels, and Ken Hiebert from Western Canada. Join us for this important update!