Date/Time
Date(s) - September 29, 2018
9:00 am EDT to 4:00 pm EDT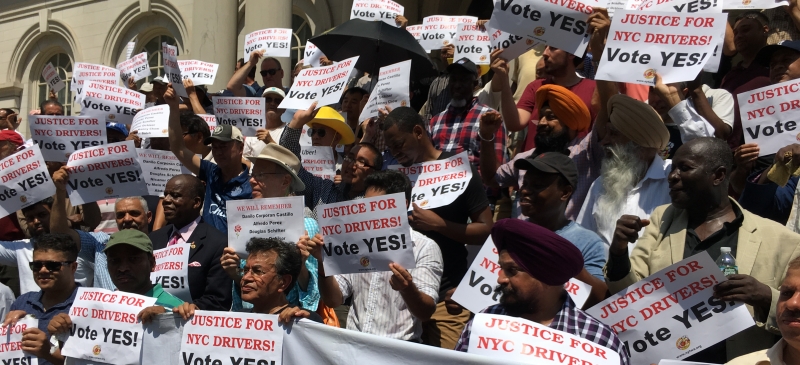 New York troublemakers are planning a day of skill-building workshops, education, and strategy discussions to put some movement back in the labor movement.
This school will be a great opportunity for union members, stewards, and activists to share strategies and build the solidarity required in these tough times.
A light breakfast, lunch, and a copy of the Labor Notes book Secrets of a Successful Organizer are included with registration.
Tentative workshop agenda:
Secrets of a Successful Organizer: Beating Apathy
Secrets of a Successful Organizer: Assembling Your Dream Team
Secrets of a Successful Organizer: Turning an Issue into a Campaign
Creative Tactics: Taking Direct Action on the Job
Runaway Inequality: How Does Financial Strip-Mining Affect Us?
Assertive Grievance Handling
Let's Talk About It: Engaging Members on Race and Racism
Fighting the Lean Machine
Organizing Under Janus
Runaway Inequality: How Institutional Racism Helps the 1% Stay in Power
Defending Immigrant Workers and Communities
Legal Rights of Union Stewards
The Militant History of Public Sector Unions
Building a Winning Contract Campaign
Researching Your Employer
For group registrations, please add one registration to your cart, then go into your cart and increase the quantity. After paying, please download and fill out this spreadsheet and email to Labor Notes
If you need a scholarship to cover the cost of registration, please contact Labor Notes at email below.
If you are in need of childcare, please fill out this Google form.
For more info or help, contact Chris Brooks, 718-284-4144, chris@labornotes.org.
This is an event being run by Labor Notes, we are adding it here to promote it. All registration details are through Labor Notes NYC