Date/Time
Date(s) - April 26, 2020
4:00 pm EDT to 6:00 pm EDT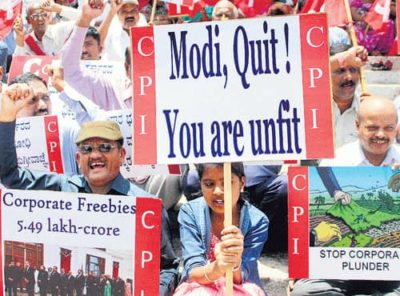 We are co-sponsoring this event with Revive the Peace Movement along with   the Alliance of Middle East and North African socialists, DSA NY Afrosocialists, and TSN.
After registering, you will receive a confirmation email containing information about joining the meeting.
---
Swati Birla is a doctoral candidate in Sociology in University of Massachusetts Amherst.
She will look at the spaces of violence and struggle that have recently opened up in India especially those converging on questions of what constitutes the territory of India and who belongs to this territory.
The Citizenship Amendment Act and the mandatory National Register of Citizens passed on December 12th, 2019
will make 200 million Muslims stateless.
Preceding the CAA bill, on August 5th the Indian state abrogated the constitutional autonomy of the region of Kashmir after decades of military repression. The colonial proclivities of the Indian state are extremely clear in Kashmir (and in Northeastern states) as is the willingness to unleash an extremely brutal and militarized regime through Armed Forces Special Powers Act and other such instruments in such regions early in the career of these states from the 1950s.
With these acts of suspension of autonomy and repression what we are seeing is a decisive transformation of the Indian state and polity, the quest to exclude the doubtfuls and Muslims from the nation, the quest to expand territorial boundaries. This has been a long drawn historical process but the decisive shift to fascism in India places new demands on us to formulate new political grammar and strategies. With this presentation she hope to explore what lessons and insights that we might be bring to bear on India from other spaces of struggle.