Date/Time
Date(s) - June 11, 2020
7:00 pm EDT to 8:30 pm EDT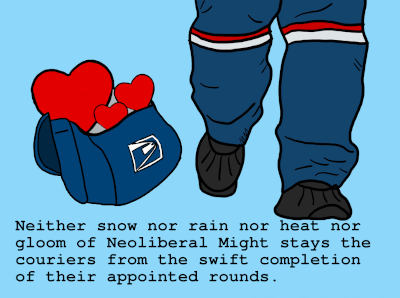 Join us for an evening of discussion on what is behind the neoliberal attack on the United States Postal Service and how we can organize to stop this juggernaut.  The discussion will be moderated by Labor Notes' Al Bradbury. Paul Prescod will speak on the history of USPS as a militant union shop that provided relatively well-paying jobs to African-Americans and other racial minorities. Alex Fields will talk about the nature of the current attacks on USPS and how he and other USPS workers are organizing to fight back. Rebecca Garelli will speak on cross-union solidarity as a strategy to save USPS.
Co-sponsors:
Communities and Postal Workers United
Democratic Socialists Labor Commission (DSLC)