Date/Time
Date(s) - September 28, 2019
9:30 am EDT to 6:00 pm EDT
Join us for a one-day school on some of the key issues facing the left today. Panels include:
Schedule
9:30 – 10 – Registration
10 – 10:15 – Welcome and Intro
10:15 – 11:45 Plenary: Socialists and Local Electoral Politics
11:45 – 1:15pm Panels: Labor OR Climate Change
1:15 – 2:45 Lunch
2:45 – 4:15 Panels: Knowledge Work OR Pink Tide OR Healthcare
4:15 – 5:45 Plenary: Socialist Feminism

Socialists and Local Politics
10:15 – 11:45

Speakers:
Gayle McLaughlin (Richmond Progressive Alliance, former mayor of Richmond),
Matt Miller (Boston DSA), and
Robin Peterson (Chicago socialist city council campaigns)
Why the Working Class and Socialists in the Labor Movement
11:45 – 1:15

Speakers:
Bhaskar Sunkara (Founder Jacobin),
Karin Baker (Pioneer Valley DSA Solidarity),
John Fitzgerald (Solidarity), and
Laura Gabby (NYC DSA, Carpenters Union)
Climate Change and Capitalism
11:45 – 1:15

Speakers:
Prem Shankar Jha, (Senior Journalist. Author of 'Dawn of the Solar Age',' The Perilous Road to the Market '),
Rafael Ubal (Extinction Rebellion), and
Gabriela Cartegena (Greenroots)
The Pink Tide in 2019
2:45 – 4:15

Speakers:
Dan La Botz (NYC DSA, Solidarity),
Jared Abbott (Boston DSA, Solidarity), and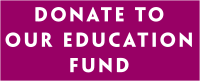 Hilary Goodfriend (CISPES)
Knowledge Work under Capitalism
2:45 – 4:15

Speakers:
Kristen Sheets (Tech Workers Coalition),
Julia Simon (Boston Tech Workers for Justice), and
Ashley Houston (Northeastern Grad Student Union)
Struggle for Health Justice
2:45 – 4:15

Speakers:
Dan Luker, (Veterans for Peace)
Nicholas Nasser, MD/MPH student, SNaHP (Students for a National Health Plan)
Myranda Pierce, (Right Care Alliance) and
Lara Jirmanis, MD/MPH, (Primary Care Physician: issues of Immigrant Health)
Socialist Feminism
4:15 – 5:45

Speakers:
Cinzia Arruzza (author: "Feminism for the 99%"),
Johanna Brenner (author: "Women and the Politics of Class"),
Donna Cartwright (Baltimore DSA, Solidarity, Executive board member of Pride at Work), and
Marian Jones (NYC DSA, DSA Socialist Feminist Working Group)
Sponsoring Organizations
Boston Solidarity
boston@solidarity-us.org / fb.me/BostonSolidarity
Boston DSA Forward Caucus
fb.me/BDSAForward
Boston SFTP
fb.me/sftpboston
CISPES
cispes.org
Boston Tech Workers Coalition
boston.techworkerscoalition.org
Boston Tech Workers for Justice/Mass Jobs With Justice
fb.me/bostontechworkersforjustice
Bookings
Event Registration are closed for this event.