TUESDAY, MAY 2, 2023, 8:00 pm EDT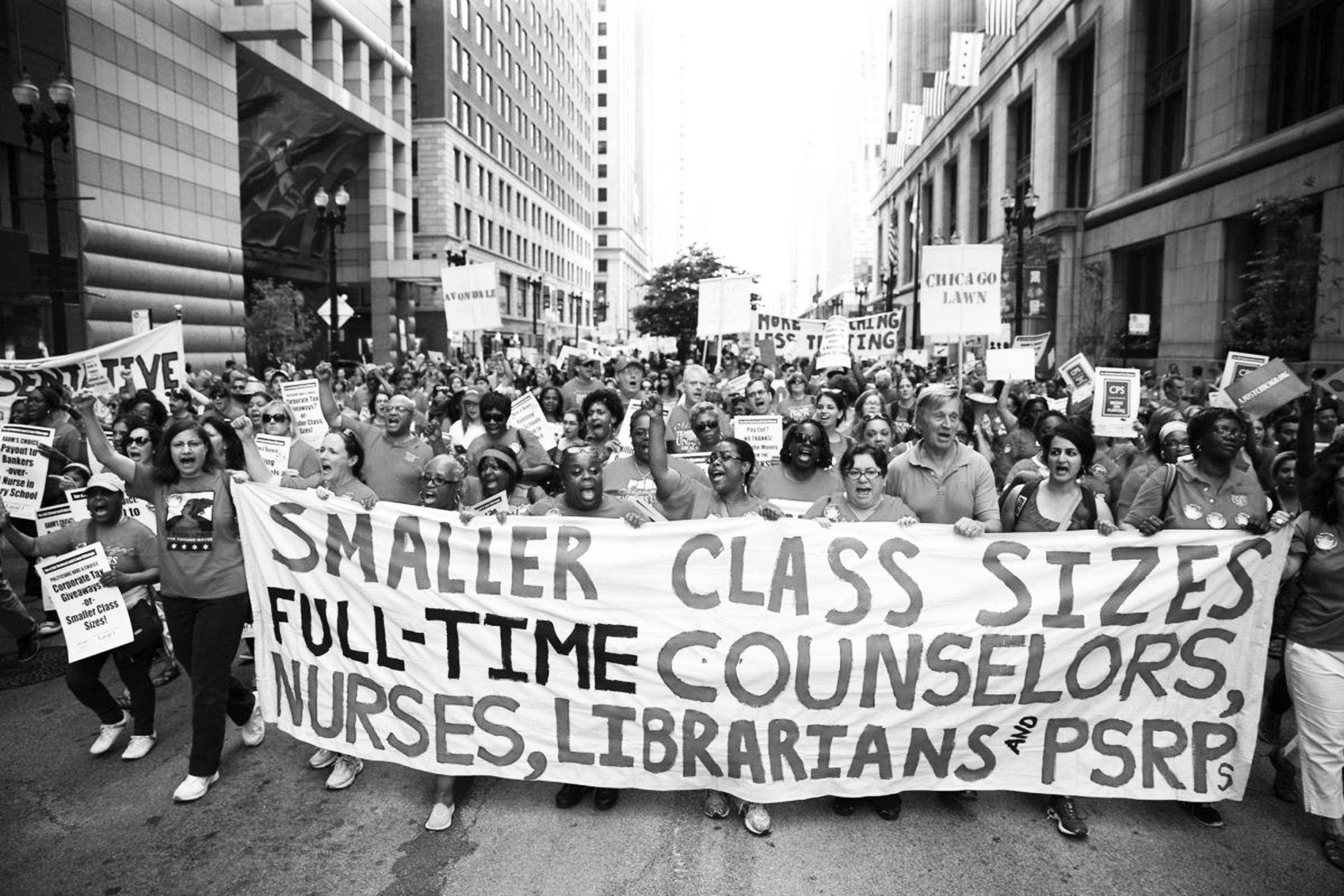 Chicago teachers struck to improve their working conditions, which are the same as community needs for smaller class sizes and services students need. They also raised the issue of insecure housing that thousands of students suffer from in a city without affordable housing. CTU Local 1
From the United Auto Workers to the Teamsters to Amazon, Starbucks, teachers and campus workers, signs of a revival of U.S. labor – and movements for democratic transformation of the unions themselves – have emerged. Join us for a discussion of these important developments, including the openings as well as the obstacles facing the potential for a new, fighting labor movement after more than three decades of the neoliberal assault on working people's wages and benefits, working conditions, and the basic right to organize.
We'll have two initial presentations followed by open discussion where a variety of activist experiences can be brought forward.
Our speakers:
• Debby Pope, a leader in CORE (Caucus of Rank and File Educators) in the Chicago Teachers Union and member of UCORE, a national network of progressive teacher caucuses
• Steve Downs, longtime New York City transit worker activist and author of two pamphlets on the reform movement in Transport Workers Union Local 100: Hell on Wheels (2008) and the newly published Socialist Strategies in Unions (2022).
Please register for this event and be sure to invite co-workers and friends to register and participate as well.