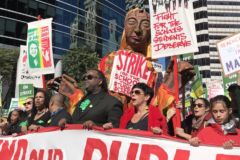 We're Fighting a Mean-Spirited and Antidemocratic Attack on Public Education
On the first day of the Oakland teachers' strike, I met up with Oakland teacher and union activist Tim Marshall at the rally downtown. Marshall has been an Oakland public…
Read more...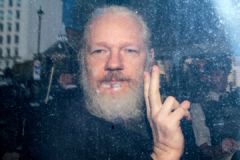 Free Julian Assange! No extradition to the U.S.!
Julian Assange under arrest in London, April 11, 2019 (Jack Taylor/Getty Images) On April 11 Wikileaks founder Julian Assange was arrested at the Ecuadoran embassy in London. The pretext for…
Read more...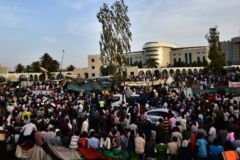 An Arab Spring Redux? The Fall of Sudan's "Morsisi"
After the military coup against Omar al-Bashir protesters demand a civilian-led transition to democracy (Ahmed Mustafa/AFP) On December 17, 2010, the self-immolation of a young street vendor in Central Tunisia…
Read more...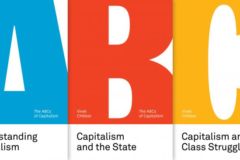 Review: The ABCs of Capitalism
Vivek Chibber's "The ABCs of Capitalism", released through Jacobin, offers an analysis from a "class first", or, less generously, "class only" perspective. The reality is that the working class is…
Read more...